Trump Tries To Get Black Support With Hip Hop Pardons!
Impeached President, banned social media pariah and soon to be banished reality TV star, Donald Trump tries to prove he's NOT racist by pardoning some rappers in the hip hop community. Read on…
CelebnMusic247.com and CelebnPolitics247.com report that Trump has officially pardon three rappers who should not be pardoned, but he did it anyway.
Trump is unlikely to issue pre-emptive pardons to his children and other close associates, despite weeks of internal battles amongst White House aides, sources with knowledge of those conversations told ABC News Monday, reports YahooPolitics.
If you noticed Trump pardoned rappers who showed support by voting for him in 2020, but he lost.
Anyways, here are just a few of the people in the hip hop industry that Trump will Pardon before he leaves the White House.
Are you Ready For Trump and his Hip Hop Pardons?
First up is Roc Nation Honcho Desiree Perez Receives Pardon From Donald Trump.
The COO of Roc Nation, Desiree Perez was on the list of notables that received a pardon from outgoing President Donald Trump.

Perez was arrested in 1994 for possession of 35 kilos of cocaine and eventually became a cooperating witness for the DEA. At the time, she agreed to wear a wire and record her meetings with cocaine traffickers. Her work managed to break up several significant drug deals in both Puerto Rico and Columbia. – AHH
A statement from the White House read:
Desiree Perez – President Trump granted a full pardon to Desiree Perez. Ms. Perez was involved in a conspiracy to distribute narcotics. Since her conviction, Ms. Perez has taken full accountability for her actions and has turned her life around. She has been gainfully employed and has been an advocate for criminal justice reform in her community.
Just had a great meeting with @realdonaldtrump @potus besides what he's done so far with criminal reform, the platinum plan is going to give the community real ownership. He listened to what we had to say today and assured he will and can get it done. ?? pic.twitter.com/Q9c5k1yMWf

— Lil Wayne WEEZY F (@LilTunechi) October 29, 2020
Former President Trump Pardoned Lil Wayne After Co-Sign From Deion Sanders:
Lil Wayne's decision to cozy up to President Donald Trump may have cost him some fans, but the move has gained the rap star his freedom.
President Trump dropped his list of 100 people he is pardoning, and Lil Wayne is on that list.
The rapper was due in court in March to be sentenced for possessing a gold-plated .45 handgun on his private jet when it landed at the Miami Opa-Locka Executive Airport, in December of 2019.
Wayne pleaded guilty to the charge on December 11th, 2020. He was originally supposed to be sentenced on January 28th.
Lil Wayne's lawyer Howard Srebnick successfully had the sentencing date pushed back until March 4th, in what seems to be a strategic move to keep his high profile client from setting foot in a prison.
Now, he will be getting a pardon from Trump for kissing up to him and supporting him. #SMH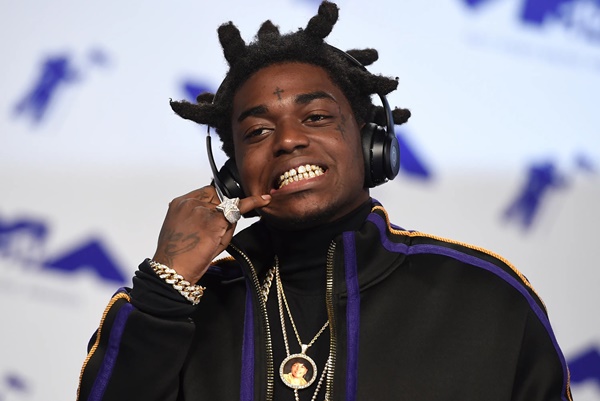 Kodak Black will be Coming Home Soon via Pardon:
Black can thank President Trump for getting him out of prison. The Pompano Beach, Florida raised rapper pled guilty to lying on a federal application to obtain firearms. One of those weapons was found at the scene of a shooting in his hometown, it was proven he lied. Kodak Black had a rough time behind the walls from the start of his incarceration. He was sentenced to 4 years behind bars, but he has had issues in prison getting in fights. And let's not forget he was deemed dangerous, but now he just got a pardon.
Though Kodak Black had issues with the authorities while he was incarcerated, Kodak Black was able lots of good for the community at large.
The White House said in a statement:
Before his conviction and after reaching success as a recording artist, Kodak Black became deeply involved in numerous philanthropic efforts. In fact, he has committed to supporting a variety of charitable efforts, such as providing educational resources to students and families of fallen law enforcement officers and the underprivileged.
Other high-profile pardons on Trump's list included imprisoned drug baron/Death Row Records financier Michael "Harry-O" Harris, Steve Bannon, and former Detroit Mayor Kwame Kilpatrick.
The big question is this…Will Kodak and Lil Wayne learn from this or will we be reporting some more antics in the near future?
What are your thoughts on Kodak Black and Lil Wayne?