Former Death Row Records CEO Suge Knight may be incarcerated, but his business on the other side is secure and in order. Now Suge Knight's Fiancée Toi-Lin Kelly is clarifying the reports.
Earlier this week, we reported that Suge Knight signed his life rights over to Ray J and Nick Cannon, but Toi-Lin Kelly wants everyone to understand the breakdown. Read on to get the details from Suge Knight's Fiancée…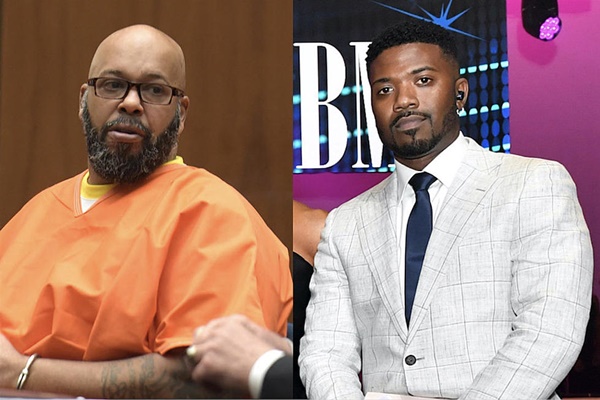 CelebNMusic247.com reports that Suge Knight signed his life rights over to longtime friend, singer/reality TV star Ray J who secured the rights to his life story for an upcoming documentary.
According to Suge Knight's Fiancée Toi-Lin Kelly says Suge Knight and Ray J, are in business together, but she is in charge of his rights.
As for, Nick Cannon, he will handling Suge's affairs regarding a book about his life.
Toi-Lin said to TheJasmineBrand, who posted the news first:
We are not trying to discredit any association with Ray J, as Suge said Ray J is family. We are working with Ray J on several endeavors, but NOT as defined by TMZ. As Suge's power of attorney, I am currently and actively engaged in negotiations in regards to Suge's Movie, Documentary, and television series projects, and working with Nick Cannon in regards to Suge's book. To clarify, Suge has delegated the music to Ray J, the book is in the process of being written by Nick Cannon, and I am in negotiations with his Movie (bio-pic) Rights, there is a scripted show in the works, and a documentary being currently filmed. Those involved know who they are and are directly in communication with me daily. We'd respectfully ask those creating confusion and recklessly posting articles to refrain from doing so.
50 Cent recently took to social media reaching out asking for Ray J to contact him.