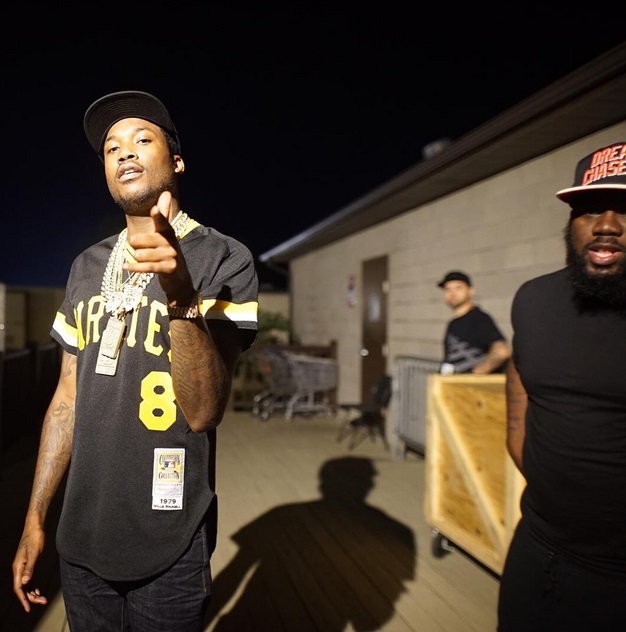 Meek Mill Steps Down From Drake Feud!!!
We find this funny because Meek was the one who started dissing Drake, stating that he has ghost writers, but who doesn't when you're on a platinum selling level.  Yesterday his cousin and right hand man Omelly called out AR-Ab after he violently dissed Meek Mill using Drake's "Back To Back" track. 
Thing have been heating up with the Philly rappers and even 50 Cent ended up weighing in on Meek who started the feud and has rightfully stepped down for crossing lines.
Meek was unprofessional calling out Drake, because plenty of artists have ghost writers. What do you think Ne-Yo, Kare Hilson, and Solange Knowles did before the got their record deals?
[rpi]
Today, Meek Mill has decided to wave the white flag and bow down to the hip hop feud with Drake. Then, according to an alleged screenshot from DJ Akademiks, Meek explained his position in an Instagram comment (as seen below):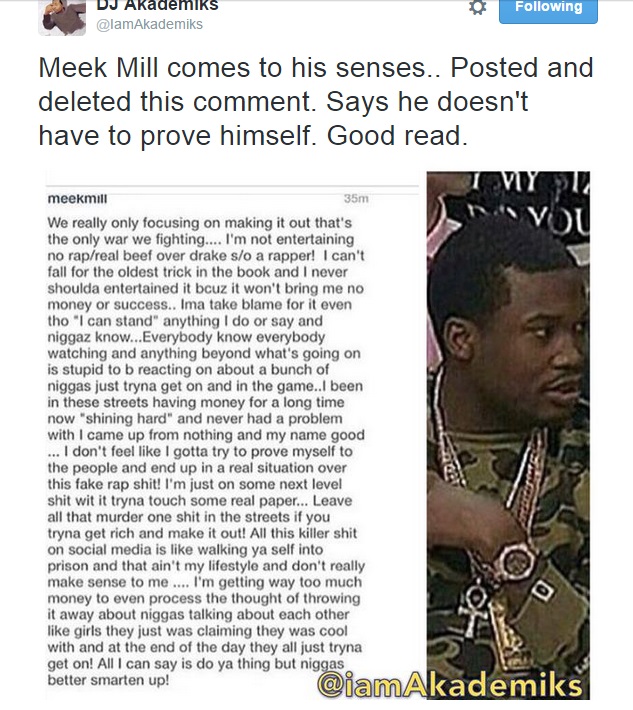 Combine all that with the fact that Meek hasn't tweeted a single thing since any of this went down — we think this beef is officially over.
What do you think?