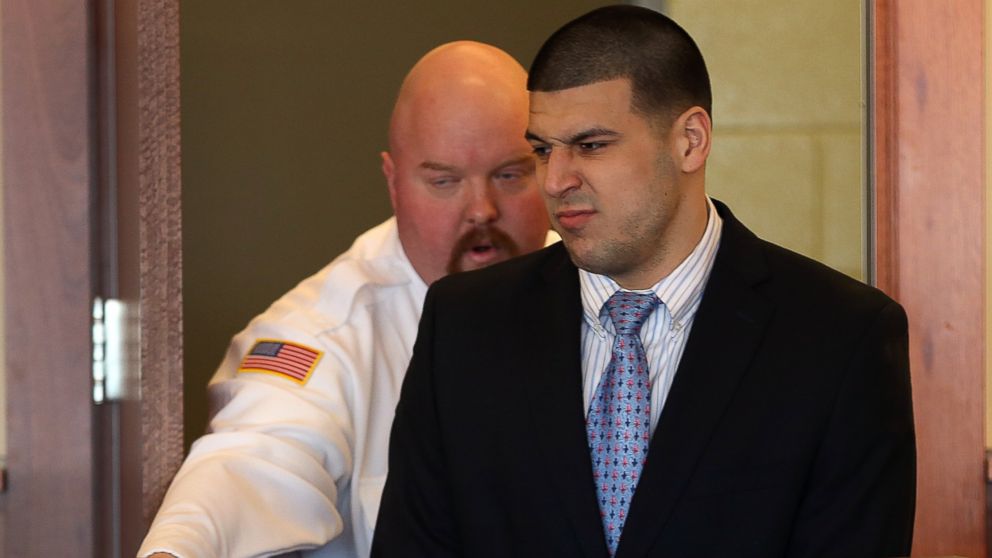 Aaron Hernandez's Lawyers Seek Dismissal of Boston Murder Indictment!!!
Yeah, the hunky Aaron went from superstar New England Patriot to common thug after one bad decision that cost him his freedom, but now Hernandez is facing a second conviction on top of his Life sentence. His attorney's have filed motions to dismiss the indictment charging their client with a double slaying in Boston in 2012.
[rpi]
CelebNMusic247.com has this report via ESPN:
The motion says there was insufficient evidence presented to the grand jury to establish probable cause; the state impaired the integrity of grand jury proceedings; and the court lacks jurisdiction.

Prosecutors say Hernandez killed Daniel de Abreu and Safiro Furtado after a chance encounter at a nightclub. They say after de Abreu accidentally bumped into Hernandez, Hernandez followed the men in a Toyota 4Runner, pulled up to their car and opened fire.

Hernandez is serving a life sentence for the unconnected 2013 killing of Odin Lloyd.

The defense motions were filed last month. A spokesman for the Suffolk district attorney said Monday that prosecutors haven't yet filed their response.
Despite the sentencing and motions to dismiss the indictment charges for the double slaying in Boston we can only imagine he has a night time cellmate calling out his name.  But in case he's tired of who he's with he might have a new hunk to be homie lover friends since Atlanta Hawks Star Mike Scott might be moving to a prison cell for 25 years. #DontDropTheSoap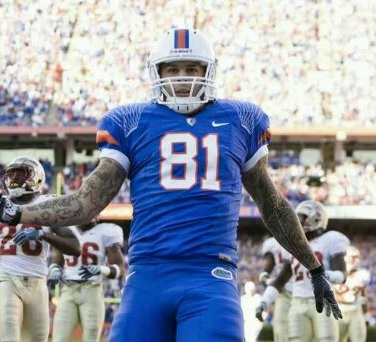 Thoughts?