BottleRock 2021: Big Freedia Brought The Bounce!
Our favorite performance of the day goes to Big Freedia bring the bounce to BottleRock Napa 2021. The day was 99% girl power which meant all the bands was female performances except for a handful of acts. Check out our BottleRock 2021 Big Freedia gallery…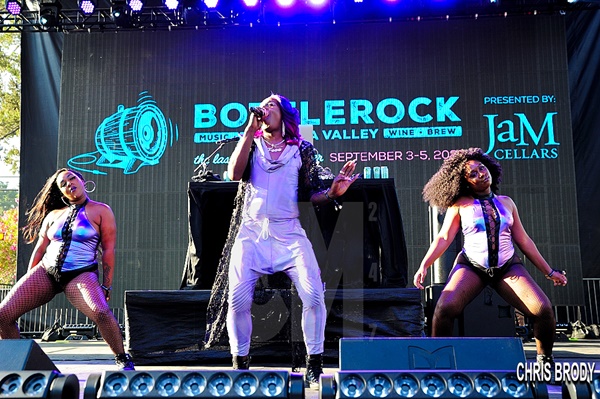 Thankfully, Big Freedia, who performed on the Truly stage at 5:45 pm brought it and CelebnMusic247.com was there to catch all the action from start to finish.
And yes ya'll Freedia was putting it down better than many of the overload of Country music acts that filled the day. If you ask us, hopefully, BottleRock will never do another Country filled day or girl power day we felt like it was a Lilthfair Festival. Too much.
Thankfully, Big Freedia was there to change it up for 45 minutes, but we would have loved to see him on a bigger stage next time.
And don't get it twisted Freedia is a gay male performer NOT a Transgender. This is what he had to say about the possible mixup back in 2013 to OUT:
I am not transgendered [sic]; I am just a gay male… I wear women's hair and carry a purse, but I am a man. I answer to either "he" or "she".
Now if you ask her fans in New Orleans East this is what Freedia said:
My fans prefer me to be called 'she'.
At the end of the day, Freedia had this to say about "he" vs "she."
It doesn't matter to me either way whether you call me 'he' or 'she'. I'm comfortable being who I am. My pronoun is 'me'."
If you missed Freedia bounce extravaganza then you're ass out, because all of us who was there saw asses shaking the whole time.
She kicked off the show with "Karaoke" and then kept it going with "Judas," "Formation," "Betty Bussit," "Chasing Rainbows," "Goin Looney," and closed it with "Azz Everywhere."
It was such a good time we can't wait to see our Big Freedia again.
Photos by Chris Brody (CelebnMusic247)