Where Kim Kardashian And Kanye West's Marriage Stands!
According to multiple reports, Kim Kardashian and Kanye West's marriage is coming to a close soon after reports claim that Kim is waiting to divorce him after the November elections. Read on…
View this post on Instagram
CelebnMusic247.com reports that we are hearing that Kim Kardashian has her divorce from Kanye West all planned out.
Page Six reports, that a source close to the couple said that West's comments on anti-abortion have made an impact on their marriage.
This source stated Kim is DONE with Kanye:
Kim has the whole divorce planned out, but she's waiting for him to get through his latest episode.
For the past few months, West has been very vocal on Twitter about his thoughts on being pro-life and telling a crowd at a rally that he almost had his oldest daughter, North West, aborted.
It has also been stated that West is currently off of his meds after promising to stay on them.
The source added:
The last time, part of his negotiation with Kim was that he'd get back on his medication and he would work very hard to control his impulses. He made a lot of promises. And now those promises are broken.
It seems that the rumors may be true since the last post of Kim and Kanye was in August during their trip to the lake.
Kim normally posts pics with her husband a little more frequently, but it's all about her again. Signs of trouble times?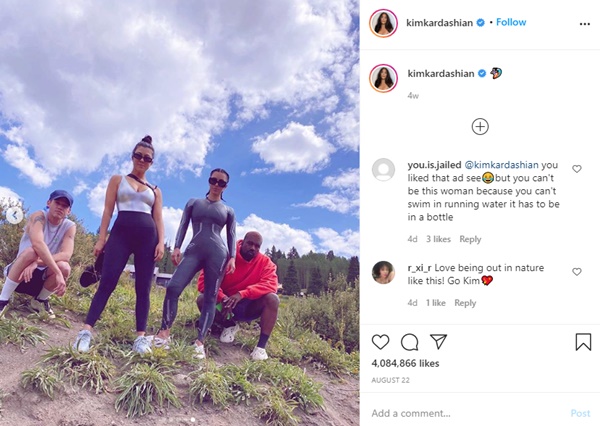 What are your thoughts on this?