R&B singer Trey Songz is seriously PISSED since Power fans basically hate his remix of "Big Rich Town" for the final season of Power.
The blowback has gotten so bad that 50 Cent took to Insta to let Power fans the his "IG is disabled" and he will NOT be responding until after the holiday weekend. However, that hasn't stopped Trey Songz from lashing out this week on his Insta. Read on…
CelebNMusic247.com got word that Trey Songz was so PISSED with Power fans RIPPING him a new one and telling him that his version of "Big Rich Town" was garbage that he CLAPPED BACK.
Trey Songz was litterally so Triggered he FIRED OFF on Friday saying:
Ima slap the sh-t outta one of you n—as bout this Power shit.
He added:
Think I'm playin ?
The worst part of his Threat was that fellow peers in the hip hop industry [Cardi B, T.I., former NBA player Iman Shumpert and Ty Dolla sSign] just laughed at him for exploding online.
Trigger keep it 100 on the criticism but he sparked some celebrity reactions in his comments section that were comical: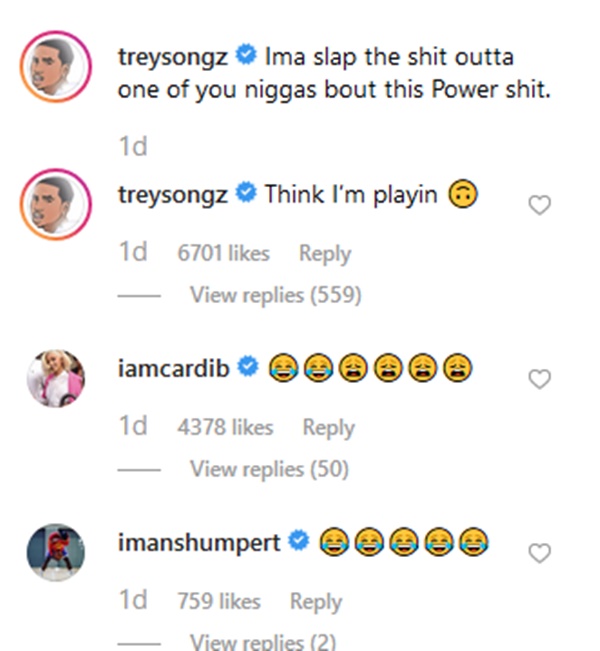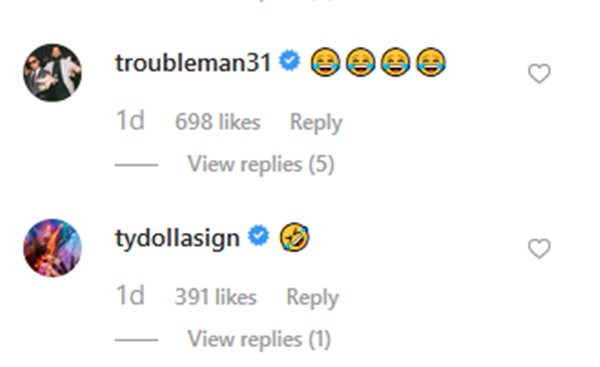 Trey being so upset and threatening people on Insta forced "Power" executive producer 50 Cent to weigh-in and urge Songz to fall back: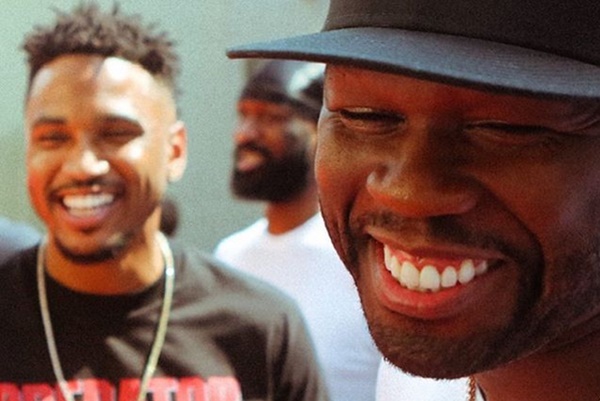 50 Reposted it saying: