SXSW Spotlight: The Lonely Biscuits
South By Southwest is one of the best places to be when it comes to music. It set the place to see great musical groups like The Lonely Biscuits.
This year there are some amazing groups that will be performing this week and you don't want to miss any of them. It is a music lovers dream, because everyone is there and Austin,Texas comes alive at night and all day for the SXSW music festival.
It's been quite a year for the soul/hip-hop/funk band The Lonely Biscuits. At this moment one year ago, these four college guys were well on their way to the big leagues – MTV cameras had just surprised
Stay Conncected to The Lonely Biscuits: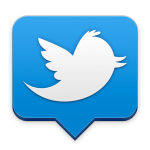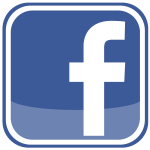 or check out their official website at: TheLonelyBiscuits.com
them at their door at Belmont University in Nashville, TN announcing they were voted MTVU's "College Artist of the Year" and were about to perform at the Woodie Awards at SXSW 2013. Fast forward to present day and you'll understand why this tireless band of full-time students are on the verge of becoming SXSW favorites once again. They have taken their MTVU title and run with it – meticulously garnering their loyal college fanbase that spans the country, landing major gigs like opening for The Fray and sets at Loufest and the 2014 Hangout Music Festival. Their Fall 2013 EP "Things Sure Have Changed" hit the Billboard's Heatseekers Chart and the band just released their first ever stop-motion lyric video for the single "Pool Day."
"The Lonely Biscuits is on its way up."– The Hollywood Reporter

"Take a listen to this breezy, tempo-shifting pop/rap mashup and hear why the indie foursome won MTVU's 2013 "College Artist of the Year" award" – USA Today
Watch their "Casual Vides" video:
Checkout The Lonely Biscuits at these SXSW venues:
Wed., March 12th – 11:00pm – BMI Showcase w/ Cherub – Bar 96 (96 Rainey St.)

Fri, March 14th – 1:10pm – Big Picture Media Showcase – The Blind Pig, Rooftop (317 E 6th St)
Related articles