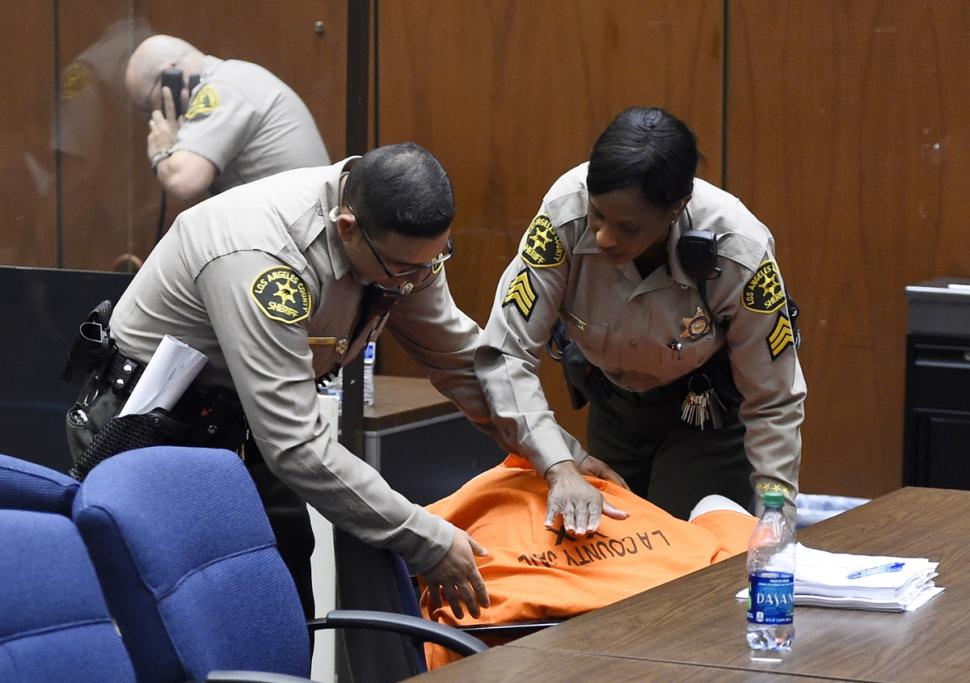 Suge Knight Collapsed In Court!!!
Since the tragic death of Terry Carter former rap music mogul Marion "Suge" Knight has been behind bars for his murder and on Friday a judge ordered him held on $25 million bail in a murder case and then Suge Knight Collapsed In Court.
The news obviously came as a shock to Suge Knight because he collapsed in the Courtroom. Meanwhile his attorney Matthew Fletcher said his client, who has diabetes and a blood clot, told him that he hadn't received any medication since Thursday.
If that is the case then that would explain why he's been so so sick.
Fletcher said Knight hit his head on a chair when he fell after the bail hearing. Shortly after he collapsed Bailiffs cleared the courtroom as paramedics rushed to Knight's aid a few minutes later.
[rpi]
This is the 4th Knight's medical episode in court. Knight's attorney said that the former Death Row Records head honcho was unconscious when the lawyer left the courtroom. There has been no update on his condition available.
Here is what else CelebNMusic247.com has learned via NYDailyNews:
Knight fell while deputies were bringing him back into the courtroom after Fletcher asked a judge to reconvene a hearing and issue an order that Knight be given his medication.

The attorney said Knight is being kept in solitary confinement without proper access to medication.
"He's being treated worse than Charles Manson," Fletcher said.

Los Angeles Superior Court Judge Ronald S. Coen set bail for Knight, who is accused of running down and killing a man with his truck.

Coen ordered the amount after Deputy District Attorney Cynthia Barnes noted that Knight was on bail in a robbery case when he struck two men in a parking lot in Compton.

Fletcher argued that Knight's bail should be set at $2 million.