Porsha Williams may have been rumored to be stirring up new storylines, but did you hear that RHOA Fan Comes For Claudia Jordan on Twitter since she was handed a peach.
Meow-ouch!
See many thought that the "Real Housewives of Atlanta" newbie Claudia Jordan was going to bring the drama on Bravo when it comes to beefing with NeNe Leakes. Producers claim she was willing to go toe to toe with RHOA veteran NeNe Leakes, but she may have made a bad choice in going toe to toe with a Twitter troll recently.
[rpi]
See if you're gonna come for NeNe you gotta be quick and it appears that Claudia isn't fast enough with the comebacks and caddiness.
Here is a snapshot via Baller Alert proving Claudia needs to have her RHOA Peach pulled: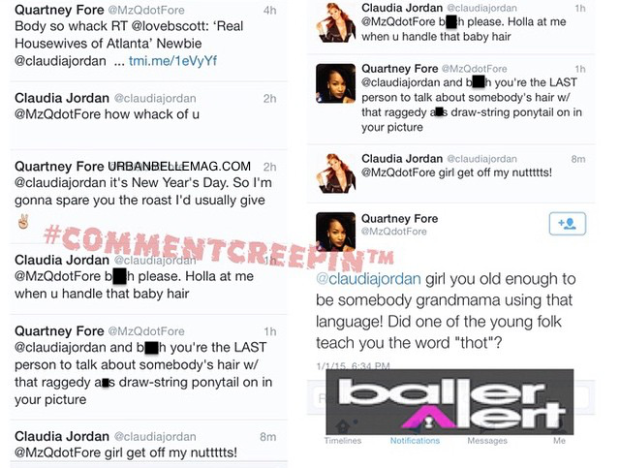 Related articles