Rapper Kid Cudi Officially Comes Out; He's Gay!
For years Kid Cudi's sexuality has been in question. In 2015, Kudi dished on his deleted Male-on-Male kissing scenes in the film 'James White.'
Fast forward to now, Kid Cudi has sparked gay rumors every time he has stepped out in a dress and the same happened when the Ohio native landed on the red carpet of the 2021 CFDA Awards held in New York City on Wednesday, November 10. Review the photos of Kid Cudi and you decide, is he really gay???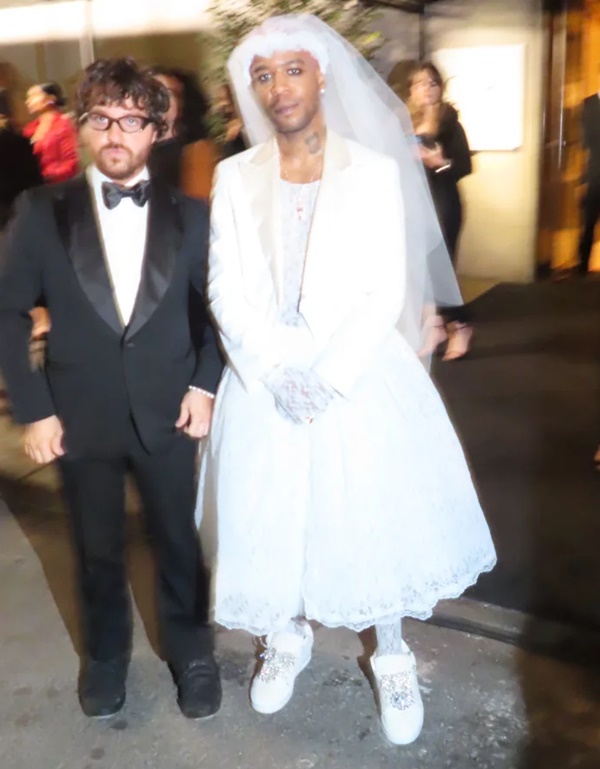 CelebnMusic247.com reports that Cudi was seen wearing a white wedding dress – leading many to think that he may be transgender as well.
Kudi is far from Transgender – He is doing what many in showbiz do, shock value fashion, but it was also an opening to let everyone know he is fluid.
There had been speculation for weeks now that Cudi was low-key a member of the LGBTQ tribe.
Last night, Cudi proudly walked the red carpet wearing an elegant white wedding gown. And his bae, whom Cudi held closely, was wearing a tuxedo like he was a groom.
Does this make him gay?
Who cares, Scott Ramon Seguro Mescudi, 37, best known as Kid Cudi, brought it to the carpet with a face-full of makeup.
This is not the first time Cudi was spotted wearing a dress. Cudi performed on Saturday Night Live in 2020 wearing a dress.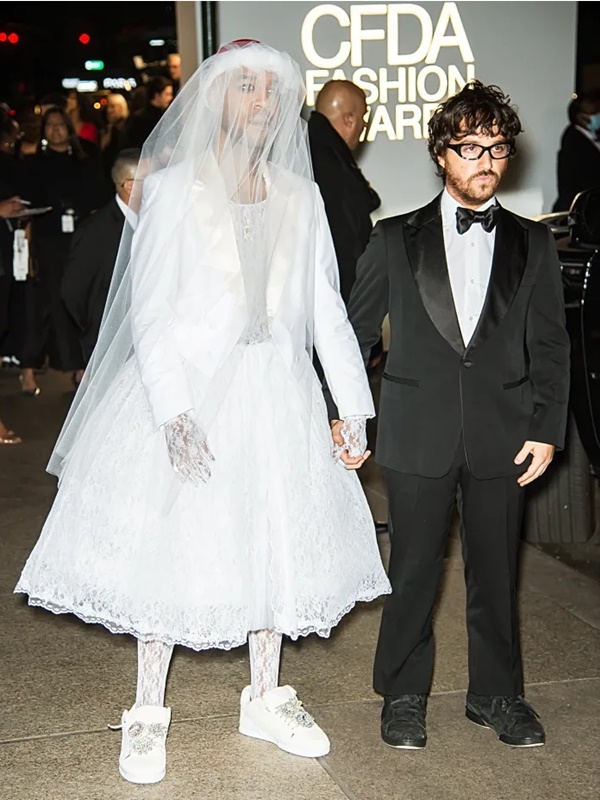 It's not shocking to see a man wearing a skirt or dress. Back in the 90s, Nirvana wore dresses with combat boots making the look a cool grunge rock look. Kirk wore a dress at SNL, and when Cudi performed he paid tribute to the late grunge rocker fashion wearing a dress with the same floral pattern.
Sensing a pattern here with Kid Cudi on #SNL and another KC pic.twitter.com/quFEQOiiFW

— Jillian Sederholm (@JillianSed) April 11, 2021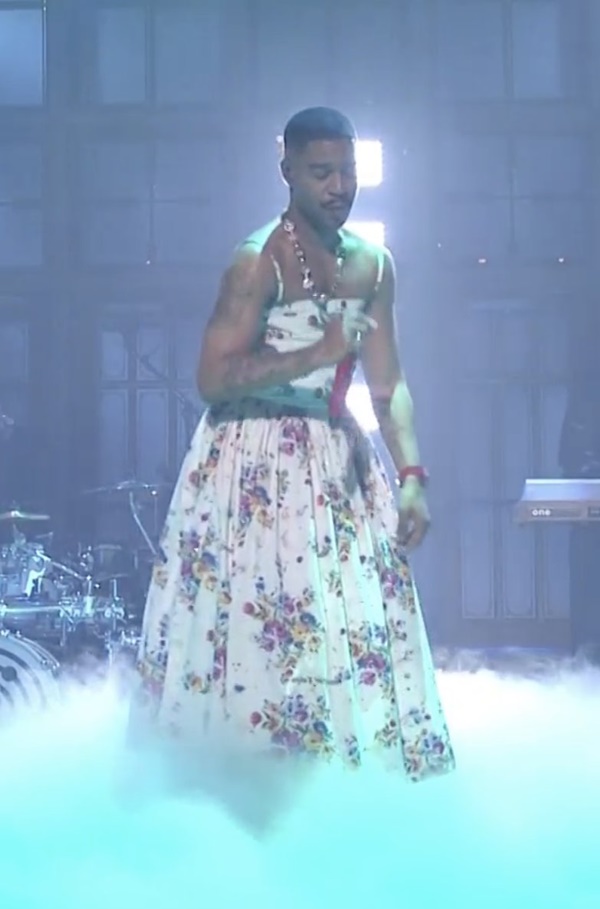 Since then it has inspired Kanye West, who wore a black leather skirt, even Jay Z wore a skirt. Recently Russell Westbrook wearing a white skirt to New York Fashion Week. Hey, that's one skirt I would get up under.
Anyways, Kid is expressing who he is, and if he is gay and happy who he is with that is all that matters. People need to stop trying to make coming out such a shocking thing.
There are plenty of rappers in the industry still hiding their truth in fear of losing their fans, following and fellow hip hop peers. The only homophobic rapper that voices his opinion is Boosie. But you know when you are that outspoken about the LBGTQ community it just means you are curious or on the DL and have issues with your masculinity.
Trust us, we've been there, but these days we are not afraid of our sexuality. There are plenty of rappers who could get it.
Are you really going to say Kid Cudi is NOT fine?