Pop Smoke's Killer Goes On IG LIVE Bragging About Shooting!
The utter disrespect for life is so disgusting these days it makes us sick. And now, Pop Smoke's killer goes on InstaLive bragging about killing the up and coming rapper.
We lost King Von a couple of weeks ago, then Mo3 shot dead on a freeway, and over the weekend two almost fatal shootings of Boosie on his birthday. And NY rapper and one of our favs Benny The Butchers shot. What's up with all the killing of up and coming talented rappers?
Read on since Pop Smoke's Killer was spotted bragging about killing…
CelebnMusic247.com reports the man accused of murdering rising hip star Pop Smoke went Live on Instagram yesterday and appeared to be bragging about the murder.
If you recall, up and coming rapper Pop Smoke was killed on February 19, 2020, after being shot twice during a home invasion in Hollywood Hills, California.
His album has stayed in the top 10 and his songs "What You Know About Love" and "For The Night' have remained in the charts. Pop Smoke's rap career showed plenty of potential as he would have survived.
Unfortunately, Pop Smoke died. Medical Examiner-Coroner revealed that the cause of Pop Smoke's death was a gunshot wound to the torso
Now, Corey Walker, 19, one of the two men police charged with killing the up-and-coming Brooklyn artist. The killing occurred during the commission of a robbery and burglary, making it felony murder and puts the death penalty on the table. The other two defendants, ages 17 and 15, were each charged with one count of murder and robbery in juvenile court.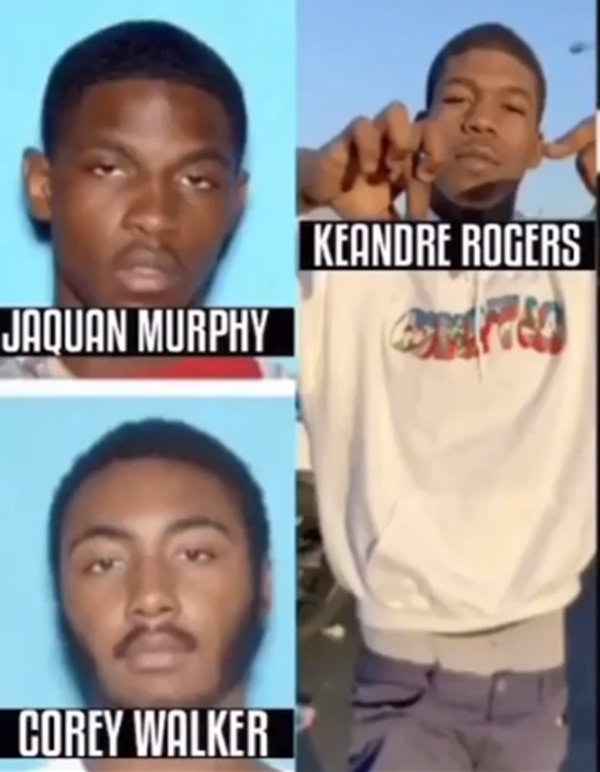 Last night, one of the alleged killers Corey Walker took to IG Live. He began throwing up gang signs on IG, while his fans and friends said "F*ck Pop Smoke" in the comments.
This isn't the first time that the alleged killers went on IG Live. Shortly after being arrested the other man accused of killing Pop Smoke – Keandre Rodgers – went on Live earlier this year as well.