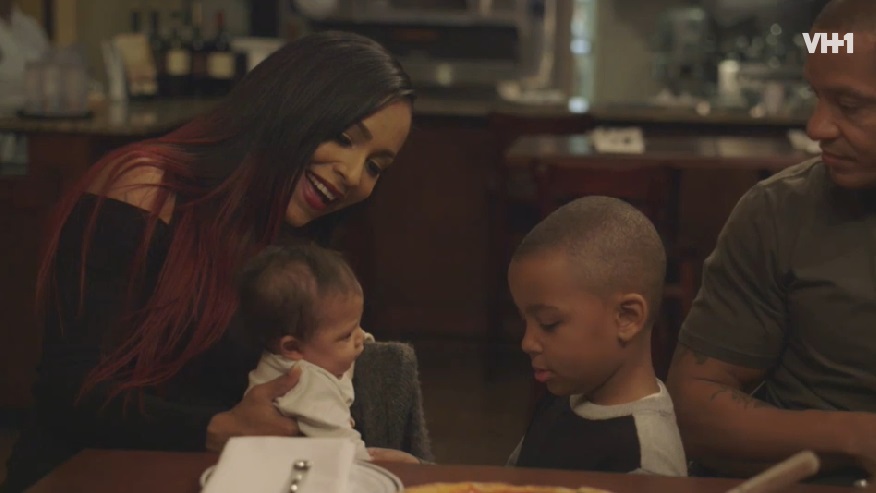 Peter Gunz Tries to Bring His Two Families Together
What Happens When Peter Gunz Tries to Bring His Two Families Together? Well it's AWKWARD because Amina has issues with her husband while Tara tries to handle the change.
Love and Hip Hop NY dirty dawg Peter Gunz is trying to make a change for the better when he asks Tara Wallace to come to a pizza party to have the boys meet Amina Buddafly and their lil sister.
Peter NEVER tells the boys that Amina is their step mom, but we get it, baby steps!
Though, Amina feels disrespected because she wants to be addressed as his wife in front of Tara which comes off a bit entitled.
[rpi]
Check the recap:
Peter Gunz has Amina Buddafly and Tara Wallace meet for a pizza party for the kids to bring his two families together. Tara is NOT ready, but she stays strong, holding it together for the boys to meet their new sister. Amina stays quiet as you can cut the tension with a knife…enter elephant in the room.

Watch, Peter Gunz as he makes a bold attempt at bringing his two families together by asking Tara, Amina, and kids to a nice pizza dinner.
Will Peter be successful at BLENDING his family?
Watch:
Over in Yonkers at Peter and Amina's home, Amina says that Peter is still not ready to call him his wife and Tara is unaccepting of her. Instead she has he one friend she can be herself with, Erica. The two ladies talk about the kids meeting, but Erica feels that Amina lets everyone walk all over her. Amina tells her that she and Tara are texting and trying to work things out and Erica tells her to use it to her advantage.
As for, Erica, she tells Amina about her new man, Shad and how they are really vibing. She is worried about where it's going but we all know that Erica and Shad are engaged, so it only gets better.
What would you do in this situation?