Madonna is going back to her roots, back to the beginning when she was selling out small venues in seconds with her "Madame X" tour starting this fall.
Instead of a massive staduim tour, Madonna has decided to make her "Madame X" a more intament show by performing in smaller venues. Read on…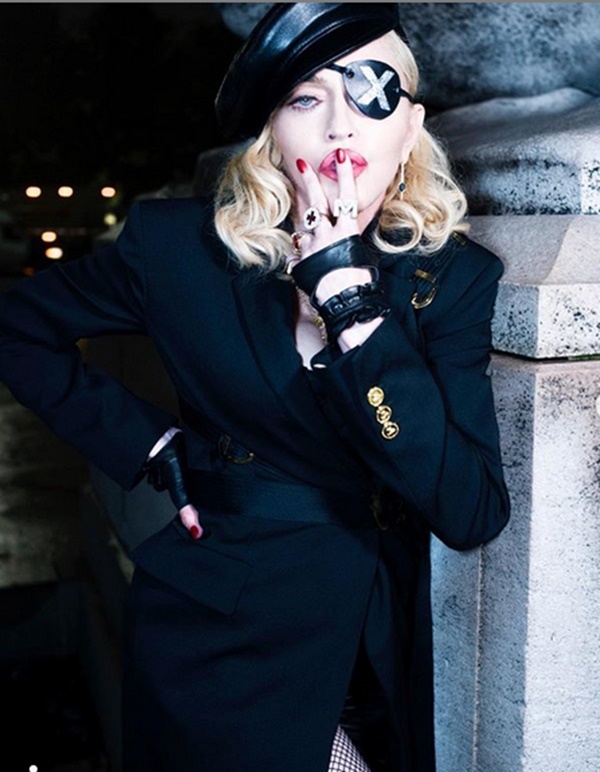 CelebNMusic247.com has learned that the pop queen has decided to play smaller venues for her "Madame X" tour starting this fall.
Here is what Madonna revealed about her "Madame X" tour:
I like the idea of staying in one place and people coming to me. I also like the idea of being in a small theater.
The singer, who's playing 17 shows at BAM Howard Gilman Opera House in Brooklyn, 11 at LA's Wiltern, and six at the Chicago Theatre, among others, explained.
Intimacy… the thing we've become allergic to thanks to social media. I want to be close to people. I want to look into people's eyes. I want to feel that energy. I found that when I was on tours in my very — thank god — long career, I always did small shows here and there. Every time I did a small theater after playing huge places like stadiums and sports arenas I was like 'oh my god, so great.' I can see people and I can talk to people.
Vanity reports:
"Madame X" was a name that Madonna's dance teacher, Martha Graham, gave her. She said that Graham revolutionized dance and was "a force to be reckoned with." The persona, she said, is a "spy, a secret agent," "a riddle, an open book," a paradox of human personalities. Designer Jeremy Scott came to visit her while she finished the record, and told her that she should name the record "Madame X."