Lil Fizz Posts Eggplant Pic!!!
Last night on the Love & Hip Hop Atlanta After Party Live it was a boys night filled with cigars and cognac as Lil Fizz hung out with the guys from the A.
As usual it was highlights and questions about last nights episode the continues to be as ratchet as always, but when it came time for the guys to weigh in on things they all played it safe.
It was rather one of the most boring episodes of the season, but it was also the last one since the season finale is next week followed by a two-part reunion where Stevie J and Nikko get into a fight during a discussion.
Yeah those bruthas really don't like each other at all. Nikko still comes off like a snake in the grass and Stevie is back to being one of Diddy's chosen ones. Meanwhile Tigger chopped it up with Scrappy and Joc about the show. But then turned the spotlight onto Love & Hip Hop Hollywood star Lil Fizz showing off his eggplant.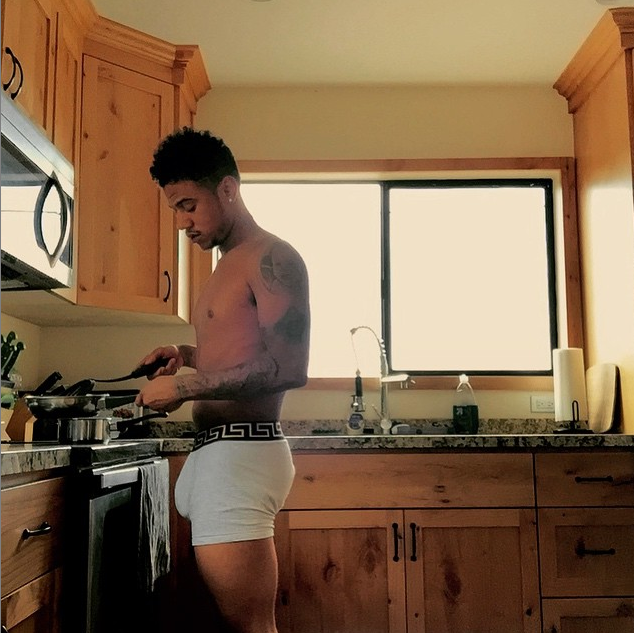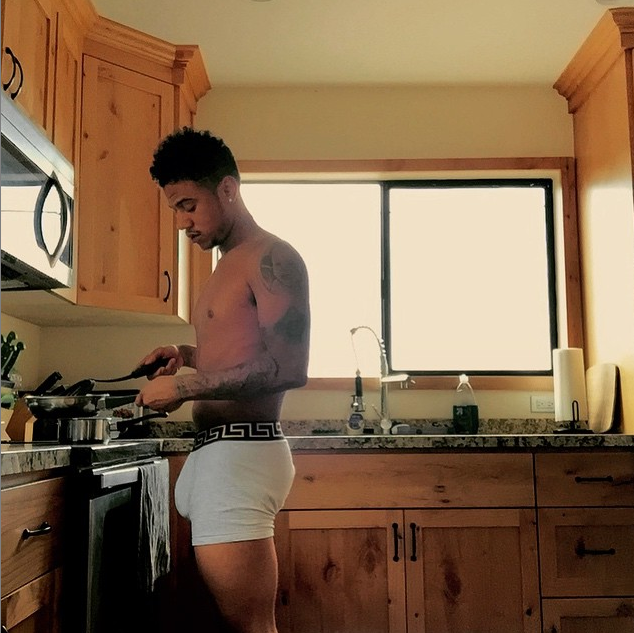 Tigger who was all smiles about the photo asked Fizz what was he cooking and he replied sausage.
The fellas all fell out laughing. Scrappy popped off saying he "like dem shoes", trying not to look at Fizz banana clip. Fizz revealed last night on the Love & Hip Hop Atlanta After Party! just who took that picture of him in his underwear while he was making breakfast. A lovesick fan, still curious, asked who he was making breakfast for and the Love & Hip Hop Hollywood star revealed some steamy details including his specialty in the kitchen.
Watch:
But Lil Fizz segment was nowhere near last weeks jaw dropper when Momma Dee revealed how she got Ernest back. In case you didn't see it, lets just say Momma says that she likes man milk.
Momma Dee plays pin the junk on the hunk. Her bachelorette fun continues all night on the After Party Live!
Take a look:
Here are a few highlight moments during the Love & Hip Hop Atlanta After Party Live bachelorette party. This was the scene that took place before Momma Dee's big reveal that she swallows. What we noticed is the edited that part out of the After party Live.
Thoughts?