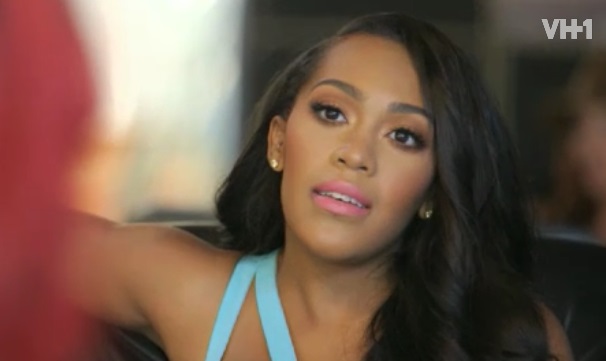 Nia Riley Looks Like Boo Boo The Clown!?!
Where is her daddy, Teddy Riely to nip this toxic relationship in the A? Once again Nia Riley looks like boo boo the clown dating Soulja Boy who treats her like a side chick.
You might say Nia Riley is TURNT up, but this girl deserves WAY WAY WAY better than Soulja Boy and we can already see we are going to be shaking our heads watching Nia getting played on a second season of Love & Hip Hop Hollywood.
This time around, Nia has a little bit more back bone for the tatted up rapper best known as Soulja Boy, but why?
[rpi]
In the first look teaser trailer for Love & Hip Hop Hollywood Nia is confronted by a woman who claims to also be in a relationship with Soulja Boy. When this new girl calls Nia "scum," the usually reserved Nia is so, done and throws her drink.
Yeah, we know, another drink throwing fights since the no hands contracts were passed out and no more fights are allowed due to advertisers distaste. Anyways, Nia is once again defending her child, we mean boyfriend Soulja Boy, who is allegedly stepping out on her.
Watch:
Men would you let your daughter date this trash?
And Ladies would you defend a guy like Soulja Boy or would you just pull a hit and run with him for one night?
Thoughts?