Lil Durk Shuts Down Breakup Rumors From India Royale!
Back in January, rapper Lil Durk and his girlfriend India Royale appeared to be going through a rough patch.
The couple sparked separation rumors as they removed pictures and unfollowed each other on Instagram. Cheating rumors soon followed.
He added fuel to the fire on the internet after posting a cryptic message where he seemingly suggested that he's being lied to.
He wrote:
If a b***h lie to you in your face don't trust her.
He also posted on Instagram Story a cutting caption, "p***y hoe."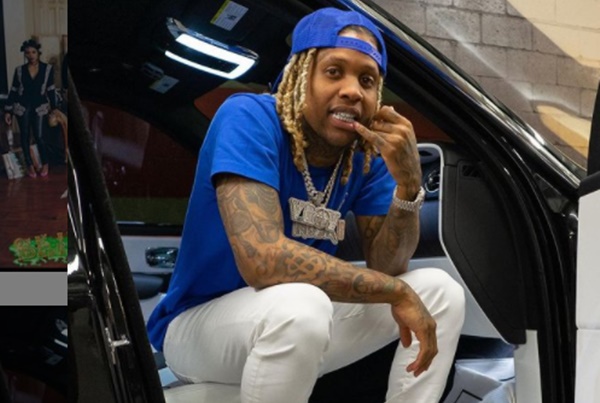 CelebnMusic247.com reports that Lil Durk took to social media to shut down breakup rumors from his girlfriend India Royale.
Lil Durk took to social media responding to fans questioning his relationship.
The Chicago rapper posted a series of tweets shutting down speculations that he and India Royale were OVER.
Durk wrote:
I'm off this shit y'all blow it every time.

Wait idk what y'all thinking I'm talking bout but this ain't that y'all definitely ain't finna play wit India or disrespect her period.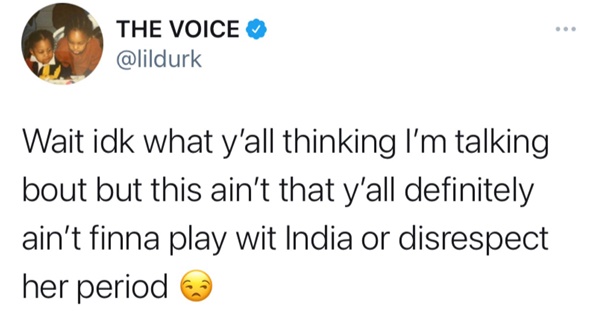 It appears that Durk and India Royale are still together despite what anyone thinks. Maybe next time, he should keep his personal relationship problems off social media so Twitter doesn't weigh in.
In other headlines, Lil Durk was linked to Chief Keef's baby mama who BLASTED him online for demanding she gets an abortion of his unborn child. Durk was one of five celebrities who knocked her up and made her kill the unborn baby.