King Von Sister ETHERS T.I. For Gang Culture Remarks!
Since King Von was shot and killed in Atlanta last Friday, social media has been on fire, especially after T.I. weighed in on Atlanta gang culture.
T.I.'s comment instantly rubbed King Von's sister Kayla the wrong and she did not take kindly to his two cents. In fact, Kayla reached out to 50 Cent to check Tip. Read on…
King Von's sister responds to T.I. pic.twitter.com/iJ60Lid19v

— XXL Magazine (@XXL) November 9, 2020
CelebnMusic247.com has the latest from King Von's sister who decided to EXPOSE T.I. about his recent cheating sexcapdes behind Tiny's back.
Yeah, she is NOT Playing with Tip.
T.I. took to social media to condemn the violence currently going on in Atlanta regarding gang culture.
The problem is T.I.'s words of wisdom fell flat for some and caused him to be aired for cheating by King Von's sister.
T.I. wrote:
Atlanta is a beautiful progressive city filled with Black excellence. We uplift each other and win together. Stop coming here to kill each other. That sh*t is played out. Management.
Many assumed the rapper was referring to the recent shooting death of King Von, which caught the attention of King Von's sister so she went in on him.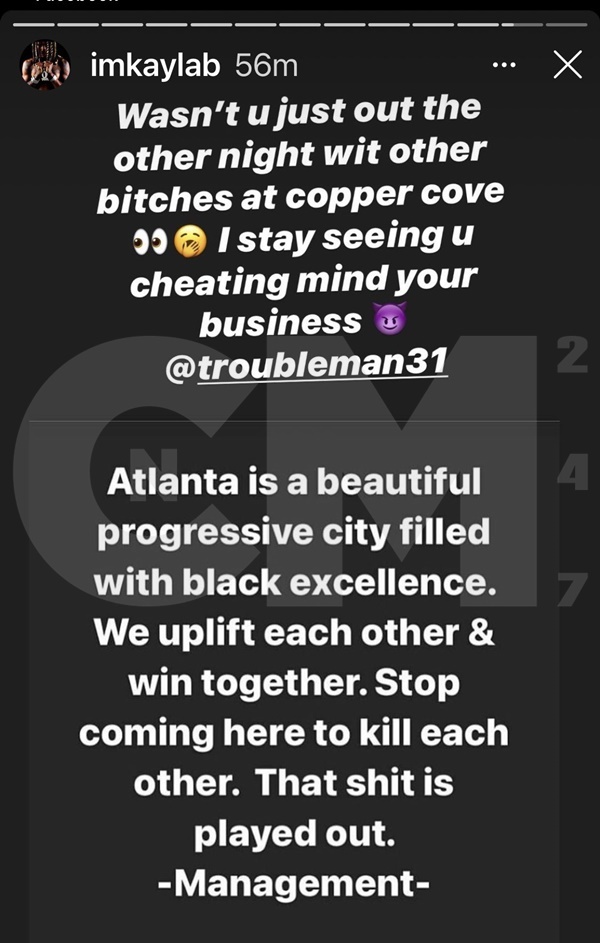 King Von's Sister ETHERS T.I.:
She wrote:
Wasn't u just wit other bitches at copper cove (eyeball emoji). I stay seeing u cheating mind your business @troubleman31.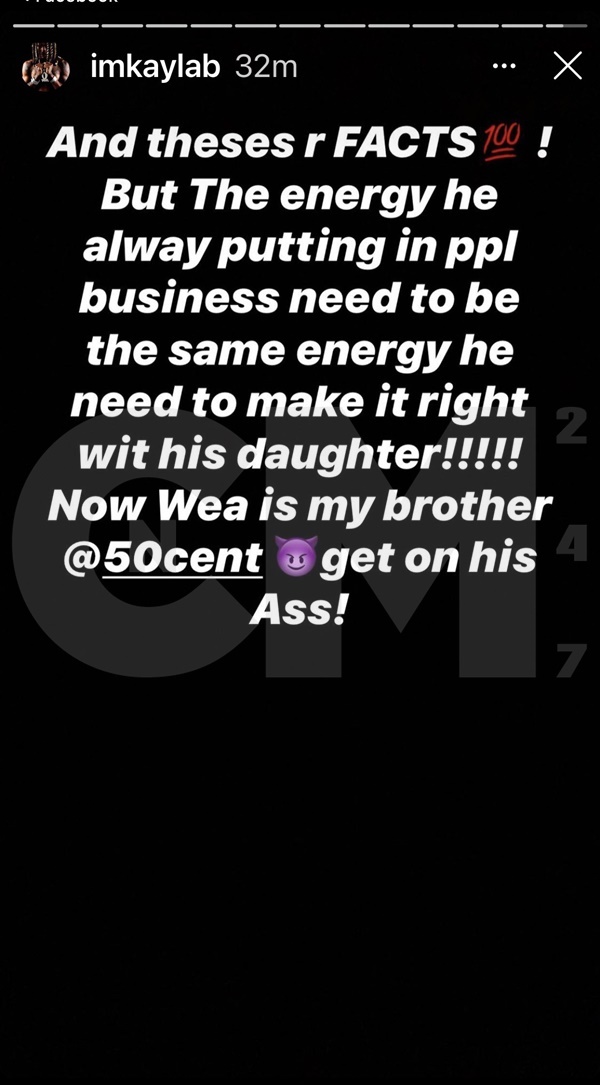 She added:
And these r FACTS! But the energy he alway(s) putting in ppl business needs to be the same energy he needs to make it right wit his daughter!!!!! Now wea is my brother @50cent get on his ass!
Von was shot and killed in Atlanta on Friday after being caught in a shootout. Police say he was unarmed.