Wait until you see this photo that has everyone thinking its Meagan Good, but who is it really will blow your mind.
On Thursday a photo of what looks to be Meagan Good looking saucy in blue is really someone else. Say a Real Housewives star…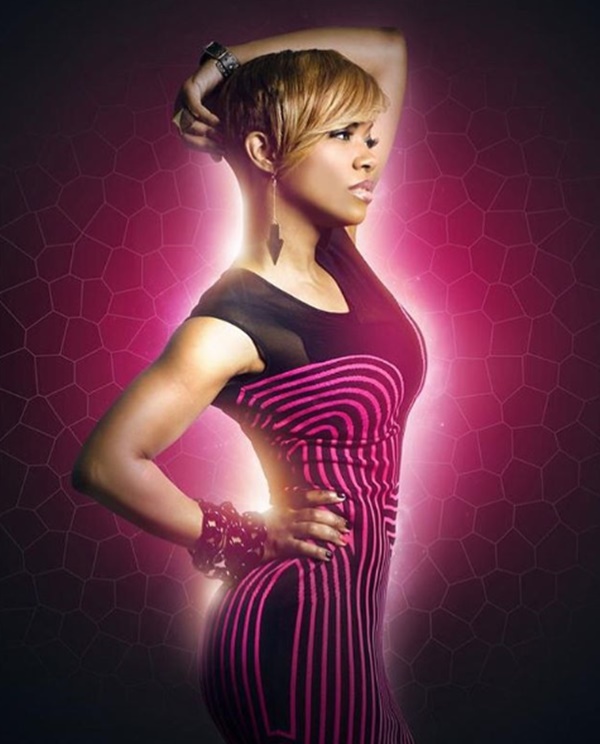 CelebNMusic247.com is loving this photo of Kandi Burruss who post a TBT of herself from back in te days when she was one of the girls in Xscape.
You may think its actress Meagan Good, but in reality it is  Kandi Burruss.
Kandi Burruss seems to be reminiscing, and decided to post a throwback photo which led fans to confuse her with actress Meagan Good.
The Real Housewives of Atlanta star wrote:
this is from my first season on RHOA when the world was reintroduced to "the girl from Xscape", "the songwriter Kandi" and 10 years later, you all are still rocking with me and you have added some more titles! Thank you ??
Apparently, the photos were from her introduction to The Real Housewives of Atlanta season 2 back in 2009.
Fans raved about the photo by remarking about how slim the star was a decade ago.
Can I have that TBT stomach??? Mine isn't acting right…

Wow, you looked so tiny in this picture.

Kano was SkinTy ????
Many others, however, felt the singer turned reality TV star resembled actress Meagan Good based on her hairstyle and profile.
Lookin' Megan Goodish.

?Wow looks good but I thought this was Megan Good