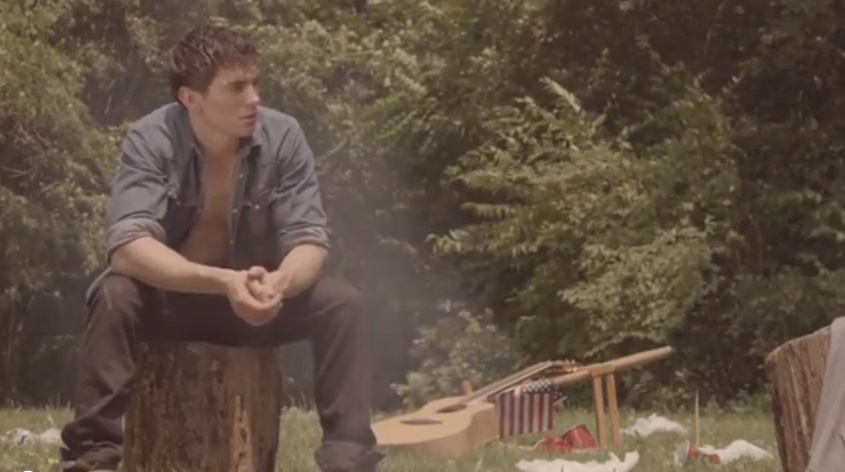 (CelebNMusic247-News) Is Country Music Ready For Gay Singer Steve Grand
Steve Grand has all the elements of a break out hit remenisant of an 80s style rock ballad, but this song has a twist. Its NOT about a boy in love with an ALL American Girl – In fact he's in love with an "ALL-American Boy"
Now some are call the song Brokeback Country music, but we have to admit it sounds great, but we want to hear from you. Are you accepting of this song or not?
New Music gone Viral: Steve Grand – "ALL-American Boy":
Check the video that is going viral, but once your done let us know. Is country music ready for a gay romance story about a boy having a crush on another boy?
Her is what Steve had to say about the $7,000 video.  The 23-year-old Chicago native told Buzzfeed:
"I think that we're at a time now where there's no room to be anything but totally honest and totally who you are."

"I decided this is who I'm gonna be to the world. Just my true, raw self. I'm putting it all out there."
Check it:
Related articles