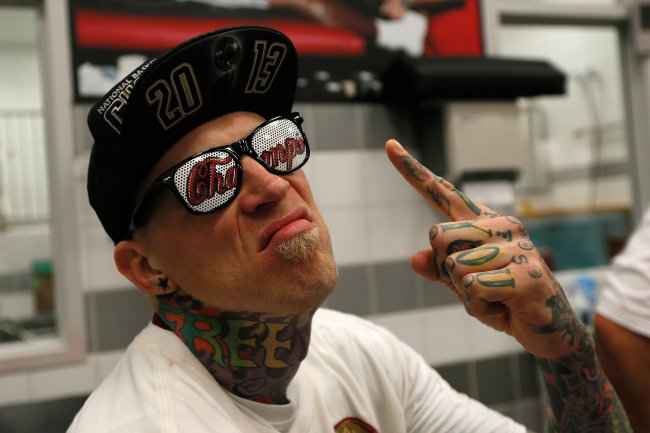 (CelebNMusic247-News) Has Kevin Love Crossed The Line With Birdman
The Minnesota Timberwolves' star big man, Kevin Love chimed in with the rest of Twitter users lobbing up well wishes, as well as jokes, toward's The Heat.
However, some people think that Kevin Love may have just dipped his toes across that line.  Here is a tweet from Love that remains active on his account:
Birdman going off the wagon tonight? #justkidding #toofar

— Kevin Love (@kevinlove) June 21, 2013
Here's the drop according to The BleacherReport:
On Thursday night, the Miami Heat won their second title, bringing another brilliant accolade to the likes of LeBron James and Dwyane Wade.

As for Chris "Birdman" Andersen, it was vindication for the hard work he has put into his sobriety.

Back in 2006, Andersen was suspended for two years from the NBA for violating the league's drug policy. As was reported by ESPN at the time, a player could only warrant such a suspension because of "a fourth positive test for performance-enhancing drugs, or a first positive test for 'drugs of abuse.'"

A 2009 Sports Illustrated article covered the power forward's fight to make it back into the league, including a 30-day stint in rehab.

Andersen was granted reinstatement to the league back in 2008. He landed with the Denver Nuggets, playing four seasons with the team before heading over to the Miami Heat to provide a vital lift.

And so, a man who has been through so much makes it to the top of his sport and well away from the depths should not be slammed for his accomplishments.
Related articles