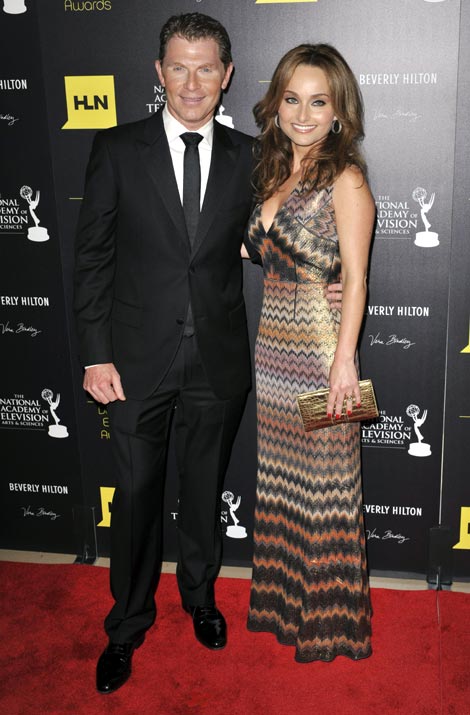 Giada De Laurentiis and Bobby Flay Dating???
Rumor has it that Giada De Laurentiis and Bobby Flay Dating, this according to the latest rumors about the celebrity chefs' alleged post-divorce romance.
CelebNMusic247.com has learned that Giada and Bobby have been the center of cheating rumors for some time now. We have also heard that both Food Network stars stepped outside their marriages, which led to their spouses pulling the plugs on their nuptials.
Here is what is being reported:
CelebNMusic247.com has also learned that De Laurentiis and Flay are taking things to the next level and may be sharing a residence together soon.

Giada De Laurentiis finalized her divorce with Todd Thompson in September. The couple was married for 11 years before they pulled the plug on their vows. Allegedly, De Laurentiis had an affair with Flay and has been reportedly linked to Matt Lauer in the past.
[rpi]
As Starpulse pointed out in previous coverage, Giada had to ante up her "$3.2 million home and $9,000-per-month child support payments" as part of the divorce settlement.

Additionally, she paid her ex-husband a whopping $5 million, which represents his cut of her book advances.
If the rumors are true, what do you think of Giada De Laurentiis and Bobby Flay Dating?