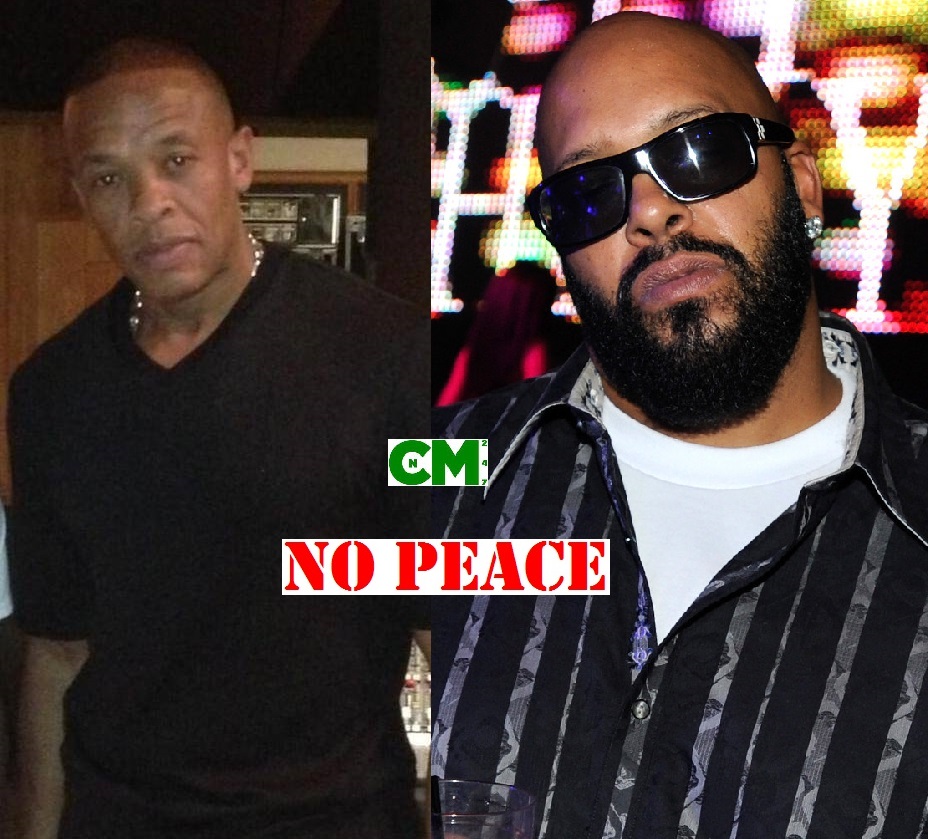 Dr. Dre Shuts Down Suge's Peace Offering Lies!?!
Don't get it twisted Dr. Dre. Reportedly NEVER Asked To Have A Peace meeting with Suge Knight, so now Dr. Dre Shuts Down Suge's Peace Offering Lies, the former NWA member calls it BS!
One thing about Marion Suge Knight is that he usually shows up at all the parties, because he is connected, so when Dr Dre heard that Suge said that Terry Carter (the man he struck and killed) was bringing Suge to the set because Dre wanted to end their beef the Detox Mixtape rapper scoffed.
Now Dr. Dre is calling BS on Suge Knight!
CelebNMusic247.com has been covering the story since news broke this week that Suge Knight killed his friend by hit and run style killing.
Here are more details from that day before Terry Carter was killed by Suge behind the wheel. (allegedly)
According to Harvey's team, less than an hour before the hit and run, Suge went to another set location but was thrown out by Dre's security. Sources connected with Suge say he got a call from Carter who said he had just spoken with Dre and the Beats mogul said he wanted Suge to return so he could make peace.

Our Dre sources say it never happened, and note it's pretty convenient the only other person who has first-hand knowledge is dead because Suge killed him.

As for why Dre and his people didn't want Suge around … we're told it's because they view Suge as having a big fat target on his back. They say the shooting last Summer where Suge was hit 6 times is proof enough … he has enemies, and Dre didn't want him and his people in the line of fire.
Did Suge Knight pull a pop up on his former Death Row Record artists?
Related articles