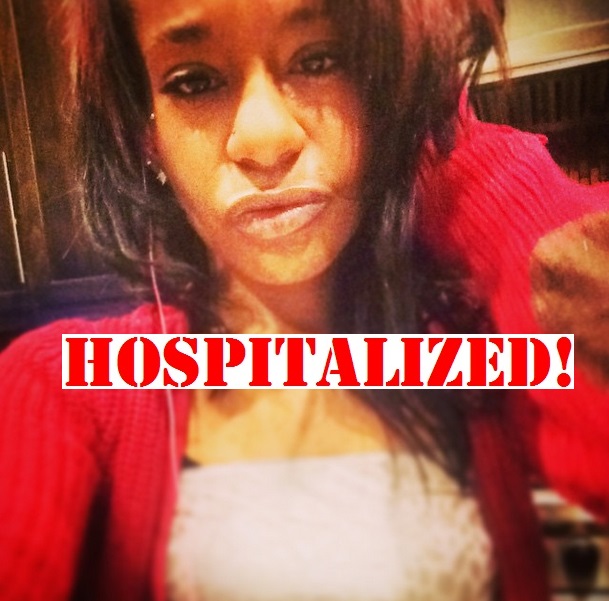 BREAKING: The troubled daughter of the late singer Whitney Houston, Bobbi Kristina Brown Found Unresponsive in Bathtub in her Georgia home.
On Saturday, Bobbi Kristina Brown's husband, Nick Gordon, and a friend found her in the tub in the morning and started CPR, the Roswell Police Department said in a statement.
We hope Bobbi wasn't trying to copycat her mother's death, but was she trying to take her life?
At 10:25 a.m. police and rescue personnel arrived at the home in an effort to performed "life-saving measures" to revive Kristina, 21, was brought breathing to the nearby North Fulton Hospital.
[rpi]
She was immediately RUSHED to the hospital. Bobbi Kristina's near fatal "accident" comes less than two weeks before the third anniversary of Houston's death.
Her mother and music icon wasn't so lucky when the Grammy-winning singer was found submerged in a bathtub in a Beverly Hills, California, hotel on Feb. 11, 2012. She was later pronounced dead.

As for Whitney Houston, 48, she had struggled for years with cocaine, marijuana and pills, and her behavior had become erratic. Authorities examining Houston's death found a dozen prescription drug bottles in the hotel suite. They concluded that she accidentally drowned. Heart disease and cocaine use were also listed as contributing factors in her death.

The incident remains under investigation, police said. 

Earlier this month, Lifetime released the biopic, "Whitney," which focused on the "I Will Always Love You" singer's drug use. Houston's sister-in-law, Pat Houston, released a statement blasting the film and said neither her mother, Cissy Houston, or Bobbi Kristina Brown, were consulted.
Now the big question is, Did Bobbi Kristina Brown attempt to off herself? Was it suicide or accidental?
We will keep you posted…..
Related articles