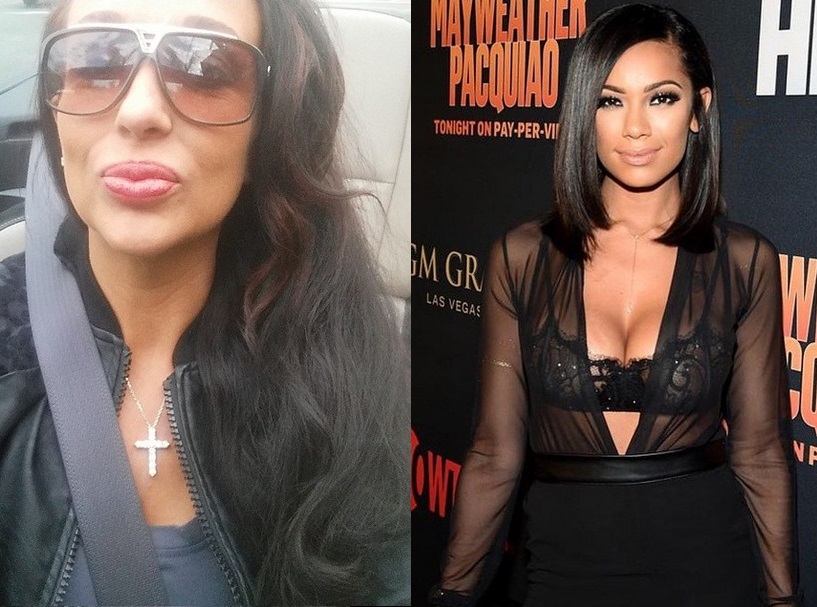 Chrissy Monroe SLAMS Erica Mena!!!
Former Love & Hip Hop star Erica Mena has just been put on BLAST by her former co-star and resident hater Chrissy Monroe SLAMS Erica Mena.
CelebNMusic247.com has this report on Chrissy Monroe who opened up about Erica Mena and Shad Moss tying the knot in June. Chrissy, who is once again single and hoping for Chink Santana will leave his wive.
Anyways, Chrissy had some rather harsh words when she decided to weigh in on Erica marrying Bow Wow.   Erica Mena and Bow Wow are set to tie the knot this summer, but "Love and Hip Hop New York" star Chrissy Monroe doesn't seem to think the couple will actually make things official.
Chrissy gave her two cents about Erica to Hip Hop Wired by throwing her under the bus and calling her out for being a bad mother.
"I think her relationship with Bow Wow is genuine.

"I just think that he's gonna snap out of it soon if he hasn't already; and realize 'this ain't the chick for me. She's definitely not wife material for anyone. She doesn't even have custody of her son, she never has.

"She leaves her son in Florida with her mother and her sister to raise while she's out chasing cocaine and fame. She's a fame hungry wh*re. She's put that before her own child."
What do you think?.
We have a strange feeling Erica is going to pass on comenting