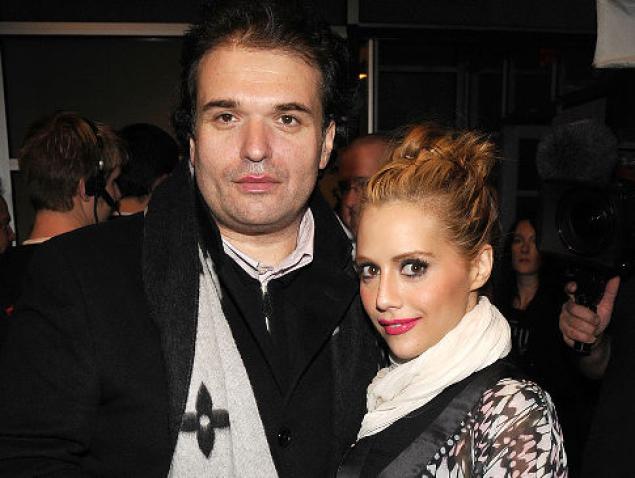 According to new reports the beloved Brittany Murphy who passed away 2009, due to natural causes, claims the LAPD since she had pneumonia may have actually died from poisoning.
Brittany Murphy, best known for her role in Clueless, died in 2009 from natural causes, since she had pneumonia. Then five months later, they decided her hubby Simon Monjack died of the exact same thing!
But now, new reports are claiming she and her husband did NOT die of natural causes and her father Angelo Bertolotti is exposing the possible truth.   See, Brit's dad, Angelo Bertolotti, never believed that explanation, and obtained his own blood, hair, and tissue samples to get tested by an outside lab.
Sharon Murphy, the actress's mom, has been saying that her daughter died from mold in their home, and the lab results may have confirmed that!
The report reads:
"Ten (10) of the heavy metals evaluated were detected at levels higher that the WHO [The World Health Organization] high levels. Testing the hair strand sample identified as "back of the head" we have detected ten (10) heavy metals at levels above the WHO high levels recommendation. If we were to eliminate the possibility of a simultaneous accidental heavy metals exposure to the sample donor then the only logical explanation would be an exposure to these metals (toxins) administered by a third party perpetrator with likely criminal intent."
OMG? They've could have been poisoned?
So this means that the levels of heavy metals in Brittany's hair were at a level so high that it could have been from ingesting rat poison! Brittany and Simon had the same symptoms a person with rat poisoning has, like headaches, dizziness, and disorientation.
How horrible!
Here is the breakdown of events after Brittany's passing in 2009 via TheWrap:
Dec 20, 2009

Paramedics respond to the West Hollywood home Brittany Murphy shares with husband Simon Monjack and mother Sharon Murphy. Brittany Murphy is transported to Cedars-Sinai Medical Center, where she is pronounced dead after suffering cardiac arrest.

Dec 21, 2009

Los Angeles County Assistant Chief Coroner Ed Winter says he believes Murphy died of "natural causes."

Dec 29, 2009

L.A. County Coroner's office releases Murphy's death certificate, which lists official cause of death as "deferred" pending toxicology reports, which take several weeks. The certificate lists Murphy's father as "unknown," though his name is publicly known as Angelo Bertolotti.
Reports at the time suggest that Murphy and her father were estranged and had not spoken for three years before her death
Reports at the time suggest that Murphy and her father were estranged and had not spoken for three years before her death
All we hope is that, if this plays out to be true then the guilty party needs to be found!
Related articles