BottleRock 2021: G-Eazy Takes Over The Version Stage!
Yay Area rapper G-Eazy took over the Version Stage at BottleRock 2021 for night one playing opposite of The Highwomen who replaced original headliner Stevie Nicks and second headliner Chris Stapleton. Continue on to see our BottleRock 2021 G-Eazy gallery…
CelebnMusic247.com reports that Friday night at BottleRock was set either for fans of Country music or white rappers like G-Eazy.
It was a day of girl power as all the bands were female leads except for a select few. So it was a great day for women, but as we said earlier it felt like Lilith fair.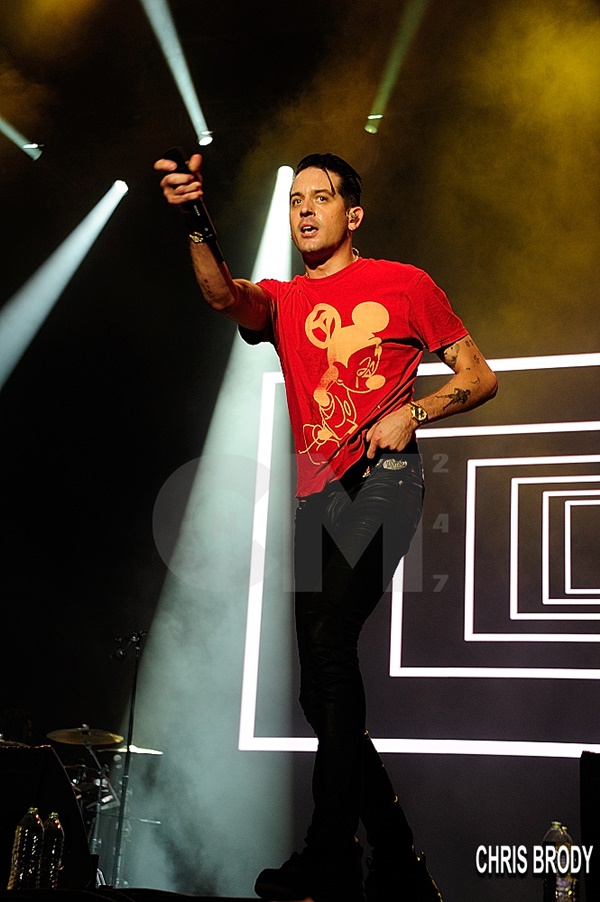 As for G-Eazy, Bay area rap fans were overjoyed to see the dark-haired rapper take to the stage and dominate. During his performance G-Eazy took the opportunity to debut new material from his forthcoming album, These Things Happen To. Guest Kossisko helped him debut a new track "Running Wild."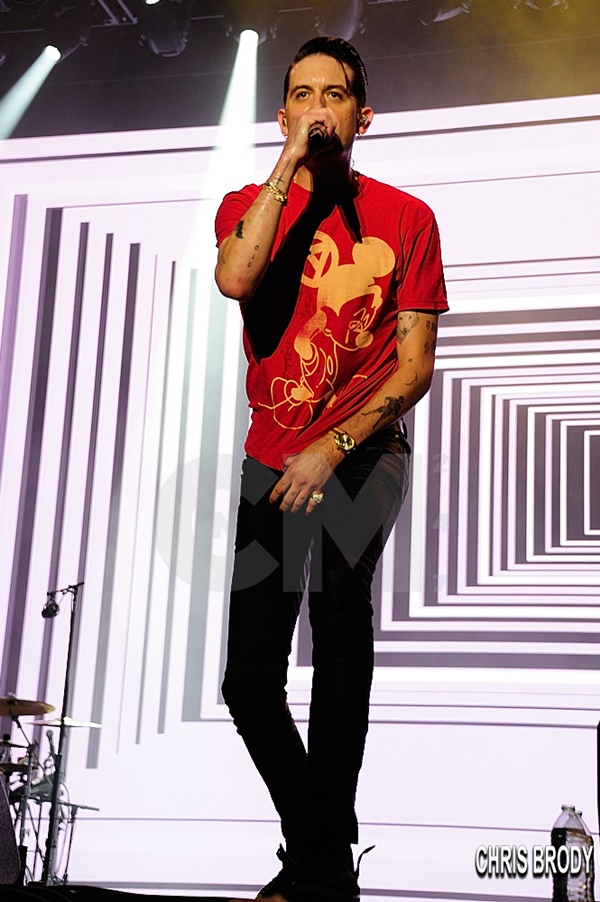 Earlier on Friday, G-Eazy made an appearance with Ayesha Curry at the Williams Sonoma Culinary Stage. The celebrity duo talked about steak and coffee, two of Curry's passions, before making coffee-rubbed steak.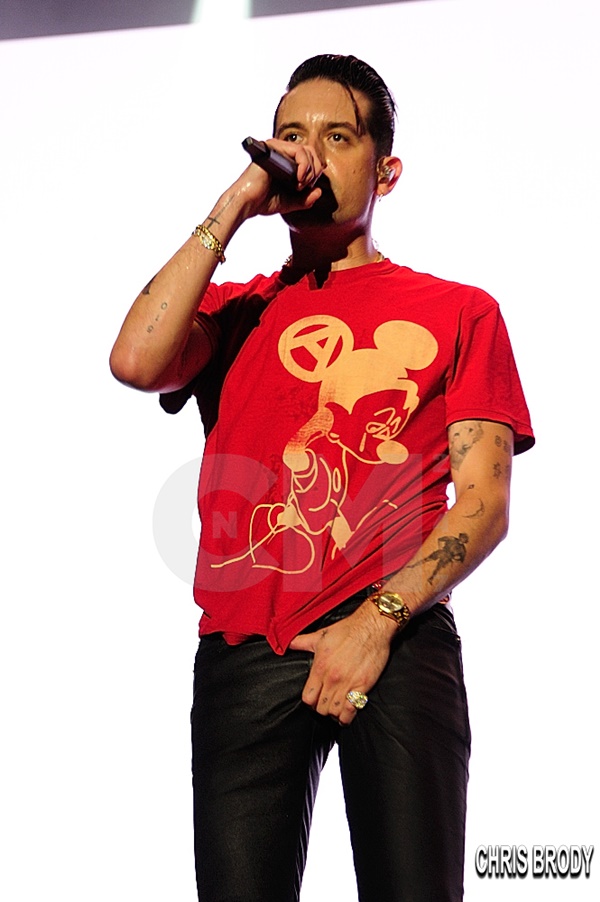 Basically, the whole culinary moment was about Curry while G-Eazy was more of the eye candy for the ladies and large gay audience. Eazy, born Gerald Earl Gillum, 32 also showed his humor making some Top Ramen jokes while assuring fans that he doesn't consider himself much of a cook.
Check out G-Eazy on the Version Stage: