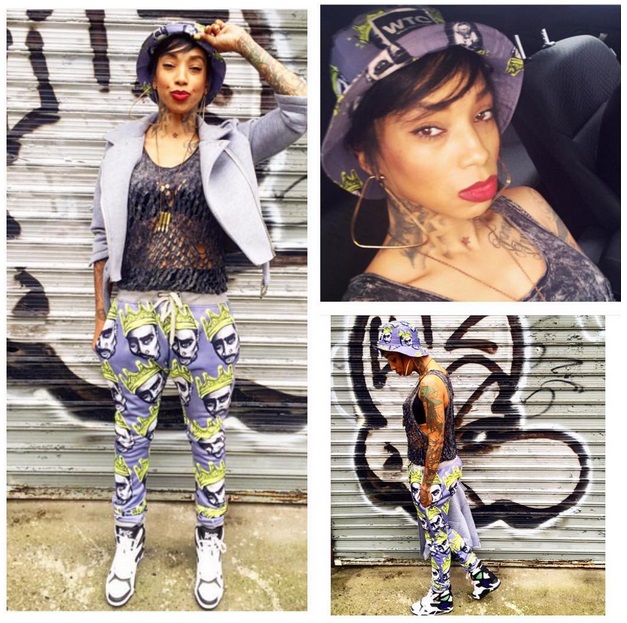 Black Ink Crew Star Sky Rocks Tupac Biggie Set!!!
Back Ink Crew is in the off season, but Sky is keeping it funky with her dope fly style as Sky Rocks Tupac Biggie Set and bucket hat.
Sky took to social media to post a few photos of herself hanging with her girl and Wardrobe Stylist (VH1's BIC/LHHNY) Sigourney Salley.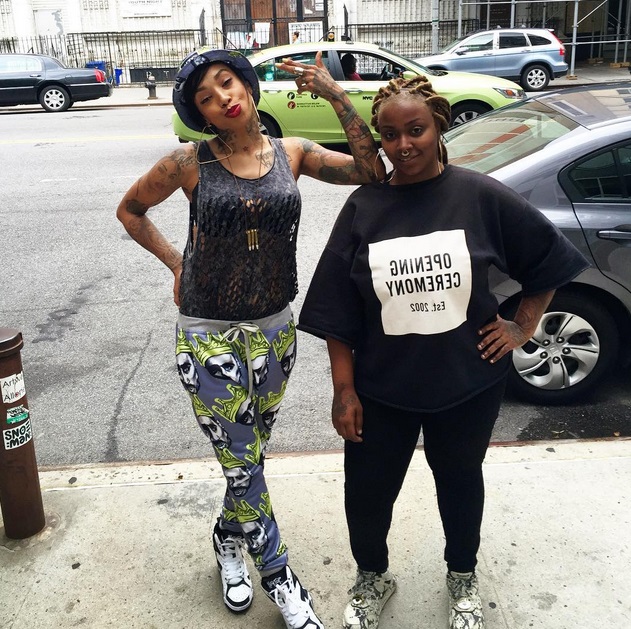 [rpi]
Sky is keeping it fashion forward with her urban street wear.
Obviously, the Influencer Of Style hooked Sky up with this sic outfit that was perfectly fitting for the streets of New York.
Salley reveals what Sky is wearing:
"Sky is Wearing @SydneyTheArtist Tupac Biggie Set OverSized Men's "Kill City" Tunic @killcityjeans  and Reebok Pump Wedges"
Check the fashion:
For more hot looks head over to Kill City and get your fashion on…