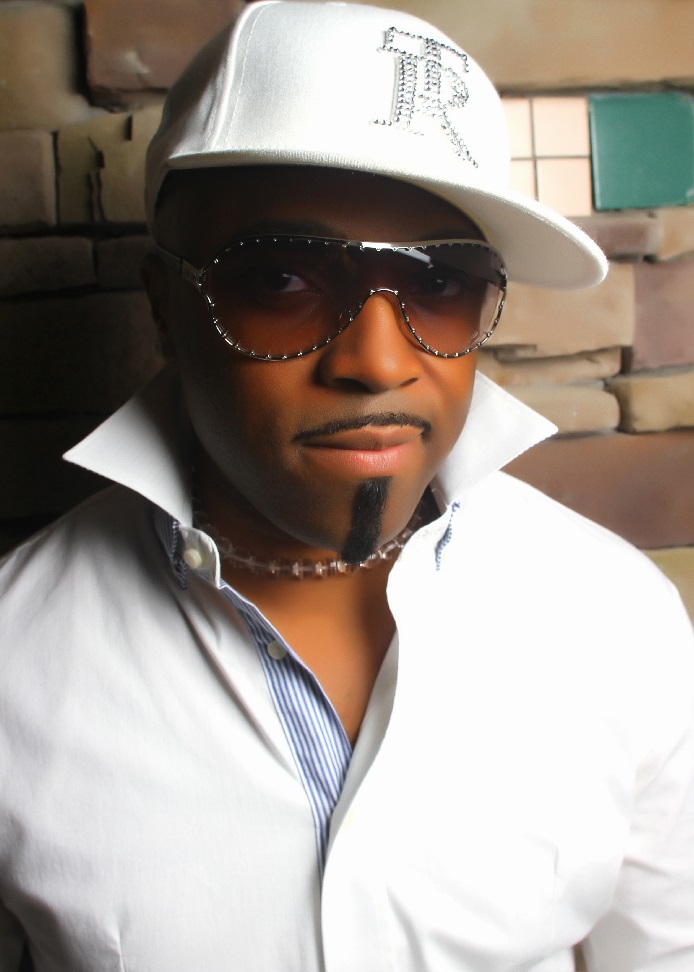 (CelebNMusic247-News) 25 Years of Teddy Riley The King of New Jack Swing
Music genius and extraordinaire Teddy Riley may have been off the map for a view years but the architect of New Jack Swing is BACK!
The Multi-Platinum and Grammy Awarding winning Music Producer/Composer/Arranger/Songwriter and recording artist Teddy Riley is back on the scene with new music for fans of all. Riley Is currently on a 30 city tour so be on the lookout for BS2. When you think music one name always comes in mind and that is Teddy Riley the man who created a movement that will forever be a part of music history. New Jack Swing is Teddy Riley's gift to the world of music lovers around the world. At the early age of five Teddy Riley was playing multi-instrumentalist and was being dubbed a child prodigy. He started in his hometown of Harlem, NY playing in the Church and from there he pursued his love of music and formed a group called Kids at Work in his early teens. Early on before anyone knew who Teddy Riley was, he was composing and producing must have tracks and compilation albums for numerous rappers and recording artists including the human beat box icon Doug E Fresh, and by age 17, his first 12″ Single production made the Billboard 100 hit list "Go See the Doctor" by Kool Mo Dee in 1986. But it was in late 1987 when Teddy would create a movement that changed the face of music, creating a new sound that made music lover flip over. It was the dawn of a brand new genre called New Jack Swing, created by the mastermind himself, Teddy Riley. From there the hits just started coming one after another and the Teddy Riley hit factory was in motion. He charted No.1 R&B Billboard smash hit LP "Make it Last" by Keith Sweat selling over 3 million copies, No.5 on the Billboard Pop chart and was certified Triple Platinum a few years later. It was Teddy's time to dominate and dominate he did, during the era of New Jack Swing Riley composed, produced and/or wrote Billboard chart topping, award winning RIAA certified hits and LP's for his Multi-Platinum R&B group Guy, Johnny Kemp, Bobby Brown, Heavy D, Jonathan Bulter, Boy George, High Five, The Winans, Paul Jackson Jr., Billy Ocean, Wreckx-N-Effect, SWV, DJ Jazzy Jeff & The Fresh Prince, Mary J. Blige, Patti Labelle, Whitney Houston, Al B Sure, Tom Jones, MC Hammer, Foxy Brown, Tammy Lucas, Father, Amber, Nate Dogg, Jay-Z, Queen Pen, Rampage, Snoop Dogg, Mase, The Countdown Singers, NSYNC, Billy Bacon, Samantha Mumba, K Ci- & Jo Jo, Big Daddy Kane, Frankie Knuckles, New Kids on the Block, Kelly Price, Melanie B, Profyle, Monifah, Joe, Kenny Lattimore. Now don't think for a second that Teddy Riley has fallen off, just because you may not see him performing over the past few years doesn't mean for one second that he isn't making music. If you love Robin Thicke, Boys II Men, Brittney Spears, Lady Gaga and a huge list of others, then you should take of your hats and bow to the man behind some of those artist biggest smash hits that you dance too in the club.
Let us not forget one of the best R&B, B Multi-Platinum and Grammy Award winning groups of the 90's, Blackstreet. Blackstreet gave fans music to feel good. From baby making music to dance floor grinding Blackstreet charted with their No.1 Hit song "No Diggity," then again with "I Like the Way You Work," "Don't Leave Me," "Before I Let You Go," and "Deep"just to name a few classic hits. The list goes on for Riley's accomplishments. At 23, Teddy produced The King of Pop aka Michael Jackson's "Dangerous" LP which sold more than 32 million copies worldwide, debuted at No.1 on Billboard 200. The album remained on the Billboard 200 chart 117 weeks and he also won a Grammy for Best Engineered Album Non-Classical. That same year he received three Grammy Nominations for Best Pop Vocal Male, Best R&B Vocal Male and "Jam" as Best R&B Song. He landed the RIAA certified "Dangerous" seven times platinum. This was the most successful New Jack Swing album of all time. In 2001, he produced four songs on the "Invincible" LP by Michael Jackson. To date, Teddy has over 1000 credits to his name including film scores/compositions for "Do the Right Thing" "Rugrats The Movie" "House Party" "CB4" "Money Train" "Panther" "Get on the Bus" "Preacher's Wife" "Wild Wild West", "Two Can Play that Game" "King's Ransom" and a list of others to most recently "American Reunion" along with television shows including "New York Undercover." His accomplishments continue to grow each and every day, his talent surpasses most artists in the business and his ability to reinvent himself is legendary. Teddy Riley brand is uncompromising and his skills continue to be top notch composing and producing for numerous iconic artists. He is highly credited for being the first African American to bring Korean Pop Music (K-Pop) to the USA with another No.1 hit LP titled "The Boys" by Girls Generation who made their debut at a sellout concert at Madison Square Garden in October of 2011, selling nearly 500,000 units with more than 40 million YouTube views.  K-Pop took the music scene by storm thanks to Teddy Riley's expertise the group appeared on David Letterman, Kelly and were headliners with every major music magazine and newspaper. Riley has been an in demand producer with SM Entertainment in Seoul, Korea traveling frequently for the past four years and has been featured globally in the mainstream media.
For that reason alone, Teddy Riley and his talents have earned him the covenant title of "The King of New Jack Swing." He is one of the music industries diamonds in the rough. He is a golden child blessed with talent that pours from his fingertips. From composing and producing R&B, Hip Hop, Pop and K-Pop his schedule remains non-stop in the studio and continues to perform on short tours. Teddy is currently on tour with his Grammy Awarding winning and Multi-Platinum group Blackstreet. He continues to sell out each venue from Virginia Beach, Denver, and Phoenix, Houston, Seattle and more…Teddy is back in demand! Teddy will be performing at Club Nokia on Friday July 12th in Los Angeles. He spoke to The Examiner on the upcoming Blackstreet show and New Jack Swing and what fans can expect. He explains:
"It feels great, feels great to be….everybody says that I'm the only one to have my own genre. It is good to be standing out from a lot of people and a lot of producers. I came up with my own style of music and it kind of sets me aside and it is a good feeling basically."
Then Teddy gave his thoughts on the New Jack Swing movement:
"It is the style of music that I kind of gathered together. I wanted to mix both my experiences and my inspirations of music together. Back in the day, I used always wonder why there weren't any duets like Michael Jackson and James Brown or Marvin Gaye and someone else. I did not see any new collaborations. The only ones that I had seen were Diane Ross and Marvin Gaye, Ashford and Simpson and Rene and Angela."

"Most that you seen were groups that were already together. I really did not see a lot. I was just wanting to make up in my own imagination of mixing and that music in that style. I did that with not just R & B. R & B and Jazz, R & B and Pop, R & B and Blues, Gospel and R & B, Gospel & Pop. I just put it all together. That is how I came up with the style. That is what made up the New Jack Swing genre. I put Rap, R & B and singing together. I was the first to do that and really put it together. I did not have a name for it. The name was given to me a guy name Michael Cooper who wrote the movie "New Jack City." He said that I have to put a name on it because I was the only one that came up with my own style and then the first to do that. He told me that in the 80s." 
Teddy is currently working feverishly in his Atlanta studio producing numerous singles and LP releases and currently on iTunes "Just Believe" by the Pace Take a look at Teddy Riley and The Pace Sisters hard at work on their debut album:
Please hash tag:  #TeddyRiley #KingofNewJackSwing
Related articles