Congratulations go out to ALL 2019 Morehouse College Graduates! Robert F. Smith, the richest black man in America will make his 396 fellow graduates day because he is paying off all of their college loans.
Read on to get more details on Robert F. Smith who is taking away each of this years Morehouse College Graduates Student Loans debts away…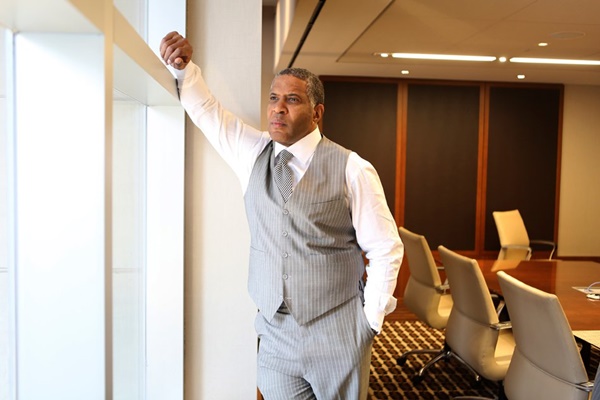 CelebNMusic247.com reports that during their commencement, speaker Robert Smith went off-script with an extraordinary pledge with a HUGE surprise.
Morehouse College Graduates get an extrodinary surprise by the newly minted alumni of the historically black college in Atlanta Rober F. Smith.
They will head into the world student loan debt-free.
Mr. Smith, the billionaire investor who founded Vista Equity Partners and became the richest black man in America, told the crowd that he and his family would pay off the entire graduating class's student debt, freeing them to begin their next chapter, whether it was a master's program, a position with Teach for America or an internship at Goldman Sachs, without loan payments to worry about.

The announcement came at a time of growing calls across the country to do something about the mounting burden of student loan debt, which has more than doubled in the past decade. Presidential candidates like Elizabeth Warren have made debt cancellation a key plank in their campaign platforms, and some states and institutions are moving to make college tuition-free. – NY Times
Mr. Smith, dressed in academic regalia to receive an honorary doctorate, said near the end of his address on Sunday at the school's 135th commencement service.
How Rober F. Smith Surprised Morehouse College Grads:
The Billionaire 'Intruder' Producer turned to Morehouse alumni in attendance and abruptly issued a challenge:
We're going to put a little fuel in your bus. This is my class, 2019. And my family is making a grant to eliminate their student loans.
Mr. Smith, known for a range of philanthropic donations including one to Morehouse earlier this year to finance scholarships, told the audience on Sunday that his gift was meant to set an example of paying forward.
Let's make sure every class has the same opportunity going forward because we are enough to take care of our own community. We are enough to ensure we have all of the opportunities of the American dream, and we will show it to each other through our actions and through our words and through our deeds.
This is such a beautiful thing to hear and to see, now if only other billionaires would step up and do something great like Robert F. Smith, our country would be a better place.
Morehouse history:
Morehouse College is a private, all-male, historically black college in Atlanta, Georgia. Founded in 1867 by William Jefferson White, an aggressive expansionary program undertaken by the college's 6th President Benjamin Mays, during the 1950s and 1960s, established Morehouse as the largest men's college in the United States. The college is one of the few remaining traditional men's liberal arts colleges in the United States. Check out some of 2019's senior profiles.
Check out his full speech via Morehouse Twitter feed: