Rapper Game is in the middle of a savage beef with Conservative loudmouth, Tomi Lahren, and this week, the west coast rapper has accused her of sucking her way to the top.
Rapper Game is not one to keep his thoughts private, oh no, he is letting everyone know what he thinks of Tomi Lahren. Read on…
CelebNMusic247.com reports that rapper Game just had some really bad things to say about conservative Tomi Lahren, but he did it because he just wanted her to have a bad day and get pissed off.
Success, Rapper Game accomplished his goal and Tomi Lahren, you poor thing, you fed right into it.
Game posted this message that reads:
@tomilahren I had to post this picture of you "Mega Mind" because you limited comments on your post…. listen here semen chugger, as long as you have that forehead & that baby giraffe wee wee of a nose, you'll never win!!! You're a racist slut who s*cked & swallowed her way into her job & position only to misuse your platform & degrade the very culture you you praised so much before your mediocre rise to media fame.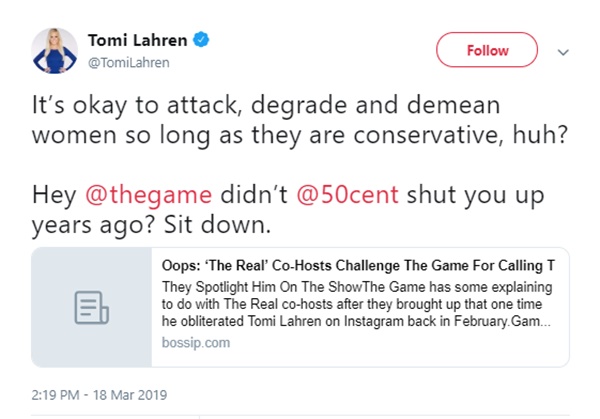 He then roasted her to hell and back, with this post on Instagram.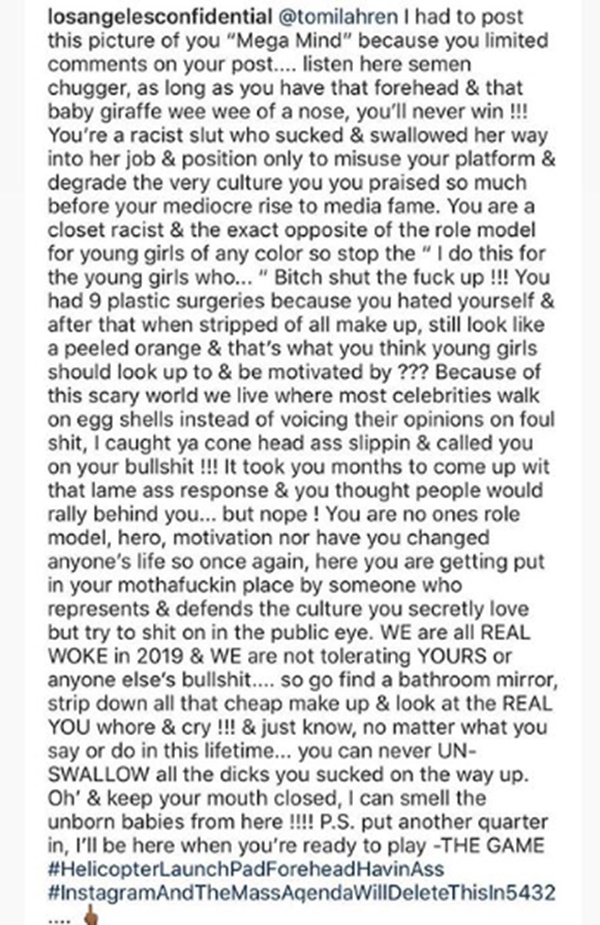 That is what made Tomi post the video above.