But we are now finding out otherwise since the breakup between Miley Cyrus and Liam Hemsworth is now in nasty territory. Read on since Miley Cyrus Team Releases Smear Campaign on Liam Hemsworth …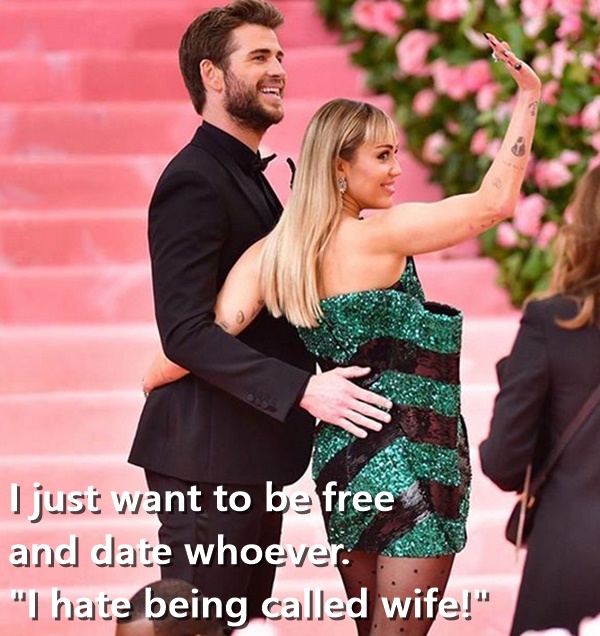 CelebNMusic247.com reports that claims of drug use and infidelity are surfacing regarding the Miley Cyrus and Liam Hemsworth SPLIT.
According to sources with direct knowledge of Miley Cyrus and Liam Hemsworth's breakup are telling radically different stories.
Following the news that Brody Jenner called Cyrus and his ex wife Kaitlynn Carter out for make out session on a yacht. And then claiming that she needed to find herself and what was best for her heart, Miley team is going below the belt.
What we've learned now is that Miley tried valiantly to save the marriage but the dealbreaker was that Liam Hemsworth was drinking a lot and using certain drugs. The source claims Cyrus wanted no part of it especially since she struggled with substance abuse in the past.
We are finding this difficult to swallow. It appears that Miley Cyrus team is trying to paint a picture that she split with Liam to save herself following the girl on girl action pics that surface 24 hrs after the split announcement.
Of course, Liam's side is calling BS, saying the drug and alcohol claims are designed to mask what they say really destroyed their marriage.
Basically, it was infidelity on Miley's part.
Remember Nicki Minaj said Miley Cyrus was caught giving producer Mike Will some "throat", while inside a recording studio. Of course, Miley couldn't respond to Nicki's claims at the time because she had a Mike in her mouth. LOL!
As one source said to TMZ:
This is another attempt by Miley to distract from her infidelity and recent outrageous public behavior.
Miley Cyrus is as bad as the mixed-up transgender star Kai Wes of Are You The One Season 8. He constantly wants attention and will say whatever anyone needs to hear. Kai is probably the most manipulative person in the house, but he who was once she still needs to deal with those issues. One thing for certain Kai is NOT a boy, he is a girl trying to act like a lowdown scheming boy but fails.
Miley is no different, she is constantly reaching for attention. She has NEVER stopped trying NOT to be Hannah Montana, the one thing that made her famous. Girl Bye, and stop slandering Liam when you know you just didn't want to be married.
Liam has remained somewhat mute on the topic, but we will see if that changes.