Then, shortly after the news that Miley Cyrus and Liam Hemsworth split, Miley was spotted making out with Brody Jenner's ex wife, Kaitlynn Carter in Italy. Brody apparently had something to say, but Miley shut him down.
Now, Liam Hemsworth is speaking out about he and Miley Cyrus Splitting up. Read on…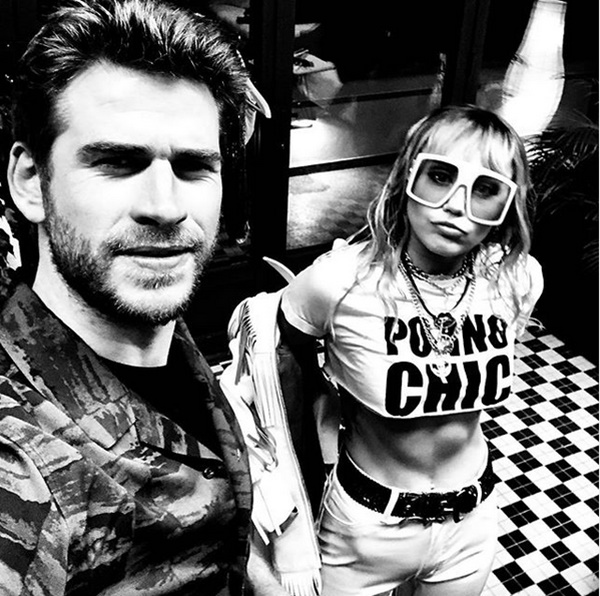 CelebNMusic247.com reports that Liam Hemsworth, 29, has been spending time with brother Chris Hemsworth in Australia as Cyrus has been flaunting a new romance with Brody Jenner's ex, Kaitlynn Carter.
It's no secret that Miley also likes girls, but Liam told Daily Mail Australia when asked about the split:
You don't understand what it's like.
Liam is apparently hurt by the split, but is NOT wanting to speak on it:
I don't want to talk about it, mate.
Cyrus, 26, was the one who called it quits after less than one year of marriage. They had been together in an on-again, off-again relationship for about a decade.
Apparently, Miley is the one with the issues of being married. Liam put up with it as long as he could, but he is done as of now.
However, in July, Miley gave everyone a foreshadow of what was to come when she told Elle Magazine.
Cyrus said:
I think it's very confusing to people that I'm married. But my relationship is unique. And I don't know that I would ever publicly allow people in there because it's so complex, and modern, and new that I don't think we're in a place where people would get it.
She added:
Do people really think that I'm at home in a f*cking apron cooking dinner? I made a partner decision. This is the person I feel has my back the most. I definitely don't fit into a stereotypical wife role. I don't even like that word.
Girl bye. Bottom line, Miley should have NEVER said yes to Liam. Although they look like the perfect couple, he needs to file for divorce and wash his hands of her. She is so confused on being married its sad.
Sorry Miley, but this spells disaster if she and Liam get back together.