Nicki Minaj is making news this morning on Miley Cyrus and her skills spitting on the mic.
If you know the term "spitting on the mic," then you can see what The "Megatron" rapper was saying when she listed off the evidence that she was speaking about the "Black Mirror" star. Read on to get the tea spill on what Nicki Minaj Witnessed Miley Cyrus doing…
CelebNMusic247.com has the latest tea spilling from Queen Radio when Nicki Minaj said she witnessed Miley giving producer Mike Will some "throat", while inside a recording studio.
There have been unsubstantiated rumors for years, that Miley Cyrus and Mike WiLL Made-It were smashing, but they both denied it until Nicki Minaj's confirmation.
Yikes!
It has been rumored for years that Miley sleeps with music producers and rappers, in order to get them to work with her.
Now Nicki is adding fuel to those rumors, by saying that she caught Miley and Mike Will "in the act."
During the Queen Radio show on Friday night fans were in a frenzy when the heard the tea spill from the Barbz Queen.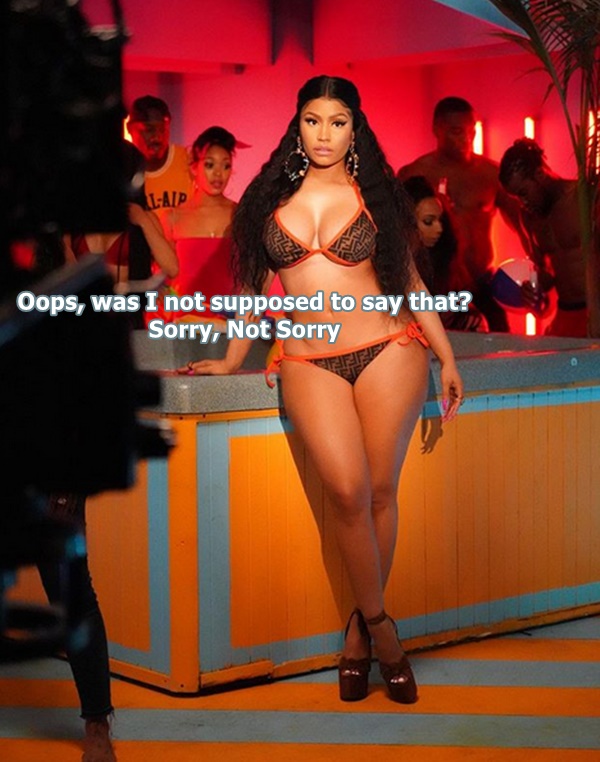 Nicki Minaj didn't mention Miley Cyrus by name, it was pretty clear who she was talking about. Instead she said it like this:
Perdue chickens can never talk shit about queens. She disrespected me in a magazine article for no reason. I had just seen her after she sucked Mike WiLL's dick in the studio
DAAAAAMN!
Nicki's revelation comes a few weeks after Miley was caught throwing shade against Nicki in her new song "Cattitude," with the lyric:
I love you Nicki, but I listen to Cardi.
After the video was out, Cyrus clarified the lyrics on Roman Kemp's Capital Breakfast radio show, but it was too late:
They're both queens. And anytime you want to feel powerful and strong, that's my go-to: Cardi and Nicki.
The damage was done and now it's been repaid.
Thoughts?