If there is one thing for sure, Chris Hemsworth is a protective older brother when it comes to Liam Hemsworth.
And when it came to Liam Hemsworth and Miley Cyrus, it was reported that Chris Hemsworth had some things to say to the openingly loving all genders singer Miley Cyrus. Read on to get the tea on the bad blood between Chris Hemsworth Miley Cyrus…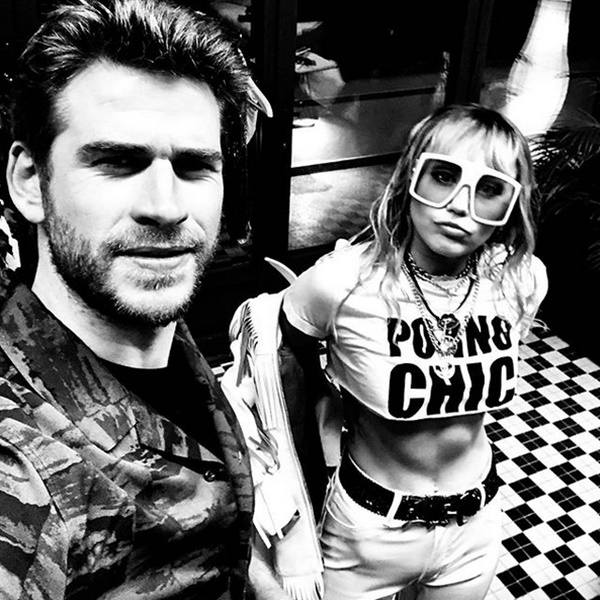 CelebNMusic247.com has learned that Chris Hemsworth nd his wife, Elsa Pataky, are through with playing around with Miley Cyrus and her antics.
We already know that Miley Cyrus is a "bratty millennial" according to her mom Tish Cyrus and now we have more tea spilling that the Hemsworth clan may feel the same way.
According to reports from Radar Online, the couple apparently have reached out directly to the performer in a bid to get her to "stop playing games" with heartbroken Liam Hemsworth.
Chris Hemsworth, 36, reportedly issued a "stern warning" to the Slide Away singer about how her antics and public gestures are causing major heartache for her longtime beau.
An insider told the outlet more about how Chris and Elsa have been busy trying to help Liam deal with Miley continually flaunting her lifestyle publically.
They are the ones picking up the pieces. And they'll happily do anything to protect Liam, including shutting Miley out of Liam's life.
The Australian hunk is clearly protective of his 29-year-old heartbroken brother because he has already taken specific steps to ensure Cyrus remains far from her ex's life.
Basically, Chris issued some strong words to the "bratty millennial" pop princess to butt out of Liam's business and let him move on with his life.
The insider revealed:
They have conveyed that message to her in a strongly worded text. Miley was actually shocked that Chris and Elsa had struck her off and told her in no uncertain terms to stay away from their brother and let him heal. The breakup song, the smear campaign implying he has addiction issues, her texting him at random – it's all infuriating to them. They welcomed Miley with open arms even though she was way too wild and immature for their friendship group, and they feel betrayed by her behavior too.
Clearly, there's no love for Miley when it comes to the Hemsworth clan!