(CelebNMusic247-News) Briana Latrise Slams Dad Kendu Issacs
Briana Latrise is the daughter of Mary J. Blige's husband Kendu and she is FURIOUS with the both of them!
Despite to Mary and her financial woes, she has also been accused of defaulting on loans she took out to support her non-profit organization, and now recently she's been slapped with a hefty tax bill. With all these problems arising financially and some awkward recent career moments like the Crispy Chicken commercial fiasco.
Now Mary J. Blige has to deal with this drama, which is coming from Kendu Issacs pregnant daughter, who also is in financial ruin. Rmember, Blige is being managed by her husband Kendu Isaacs, so lots of the blame is being placed on him.

In fact, a fan of Mary's tried to check him about it on Twitter recently, he clapped back hard and claimed that despite the numerous reports, everything is "just fine."

Things are obviously NOT "fine" for his daughter considering she took to her Twitter account the other day to slam her dad and also revealed she's currently pregnant and homeless, according to Kendu's daughter, Briana who claims that her parents are  "both dead to her."
Briana took to Twitter FIRING SHOTS: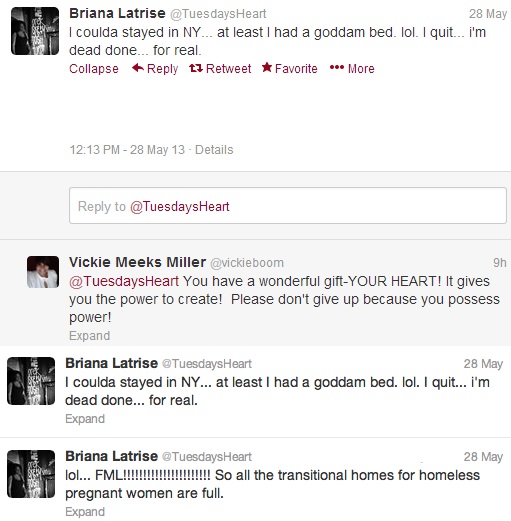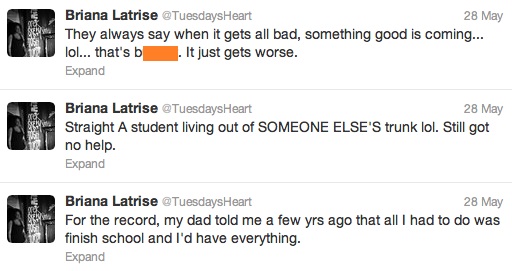 Related articles