If you owe 50 Cent money it's best to pay him before you end up getting BULLIED on social media.
Continue on to see 50 Cent going in on Jackie Long because he is merciless. Read on to see how 50 Cent Bullies Jackie Long…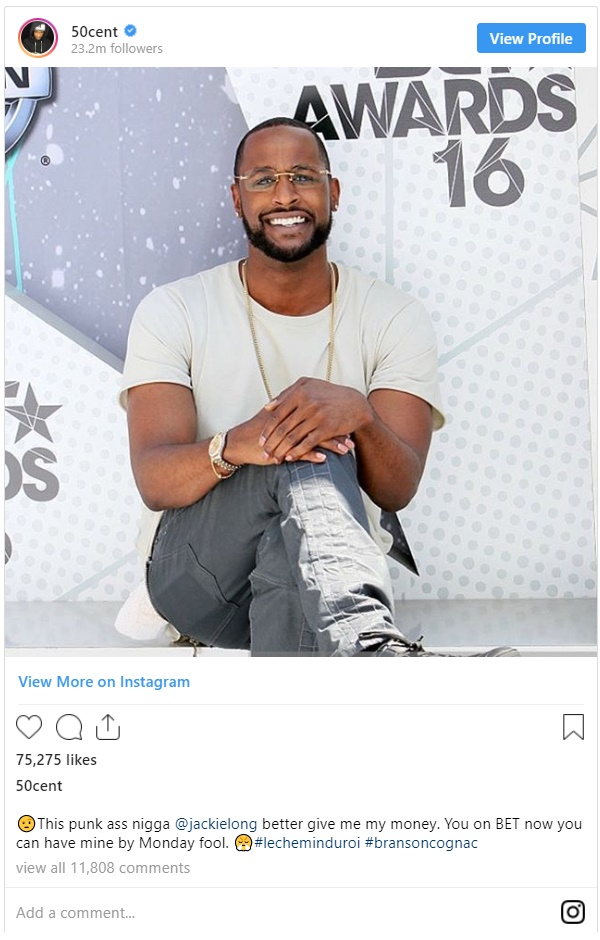 CelebNMusic247.com reports that 50 Cent is holding nothing back when it comes to anyone owing him money. Fifty's latest victim is Jackie Long who is currently starring on Games People Play on BET.
50 Cent Bullies Jackie Long!
There's a lot of people who owe 50 Cent money these days, apparently. The latest individual Fif's after is actor and film producer Jackie Long who Fif claims owes him some bread.
50 Cent unleashed a tirade of posts on social media attacking Jackie Long saying:
His punk ass nigga @jackielong better give me my money. You on BET now you can have mine by Monday fool.
Curtis unleashed again clocking Hassan Johnson photo'd with Jackie, saying:
@Hinikoj how you in a picture with this nigga Jackie and he owe me money, now you owe me too. If he don't pay you gonna pay Monday.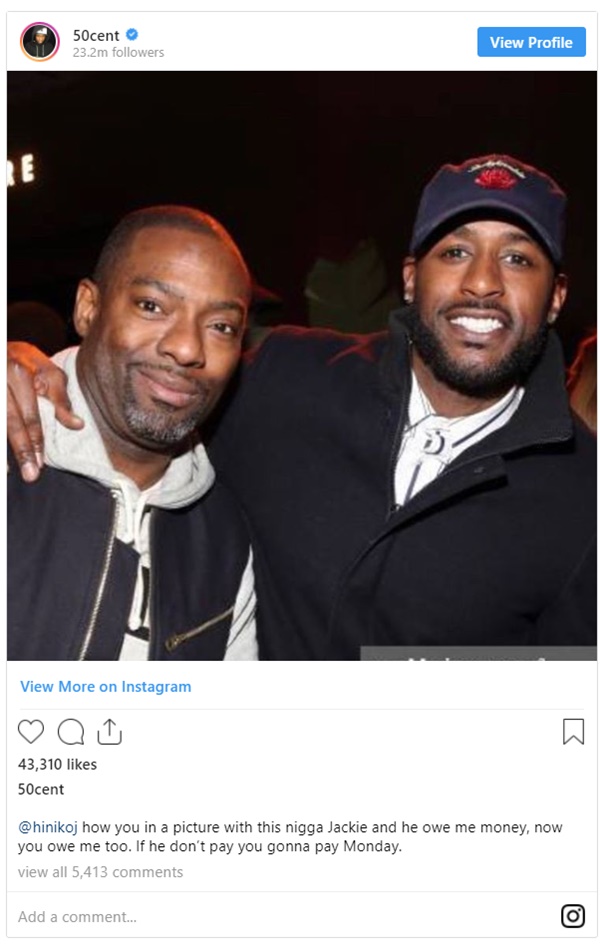 Fifty didn't stop there, no he continued on pulling in Love & Hip Hop Hollywood stat Ray J into the mix.
He goes in saying:
Ray J putting up pictures of this nigga he owe me money.? I'm not like you ray you let @kimkardashian run off wit all the fucking money.?mind ya business man.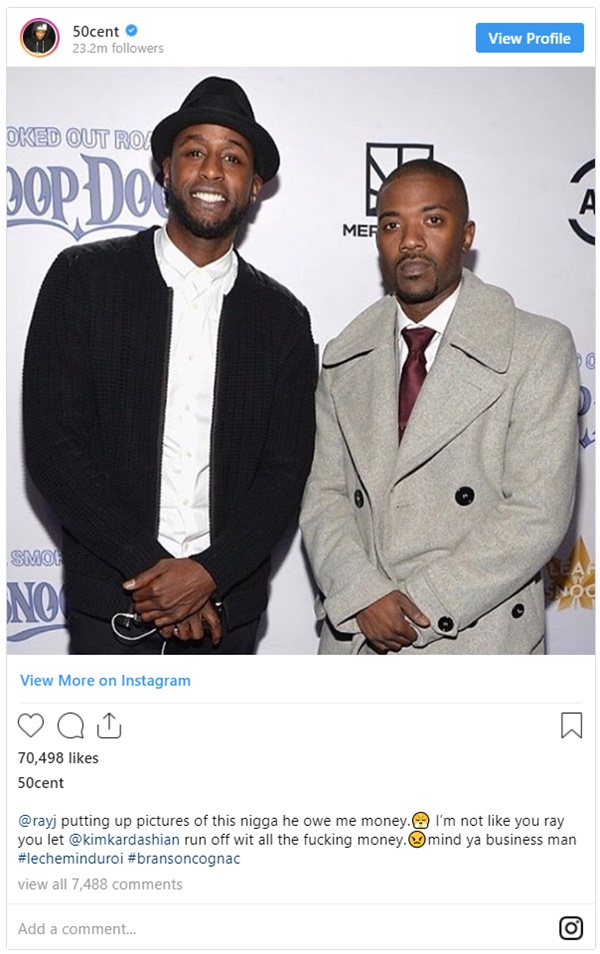 Long quickly caught wind of 50's trolling tactics and hit back with a similar post on his Instagram account, except he claimed 50 was the one who owed money.
Long corrected Fif, saying:
N***a I gave you $250k you bitch about what n***a?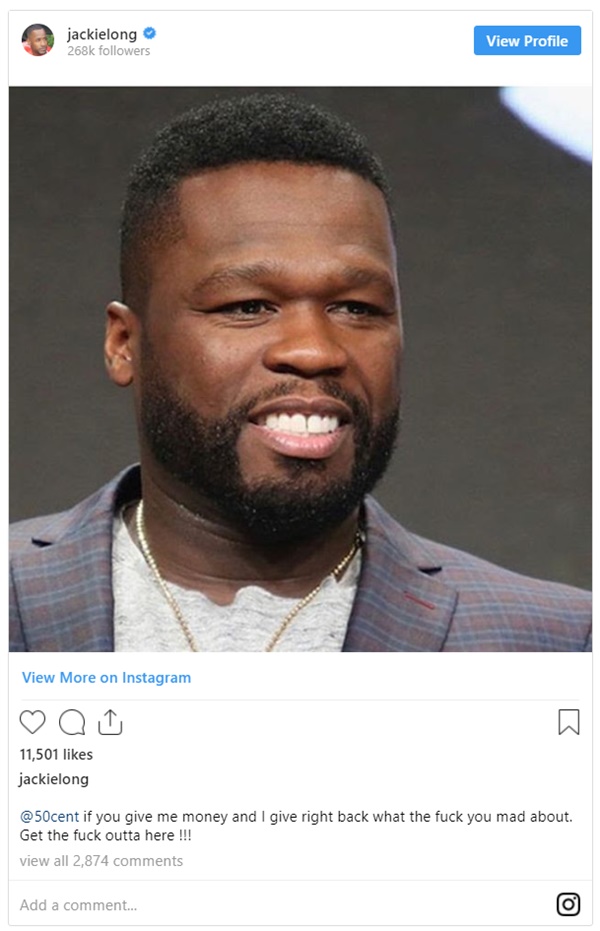 50 responds:
Jackie interest Jackie you gotta pay me, puff was gonna kill you fool. I saved your life.