With all the people who witnessed Suge running down his friend Terry Carter like a sacraficial lamb, the question is, Will Suge Knight Get Away With Murder?
Thanks to Tam's, the Compton hamburger joint where Suge ran over and killed Terry Carter, had faulty cameras, which were mysteriously turned away from the parking lot, where the hit an run occurred, so Suge Knight might catch a huge break. Here's the kicker, Louisiana Fried Chicken joint and the Rite Aid cameras were turned away as well, CelebNMusic247.com has learned via TMZ.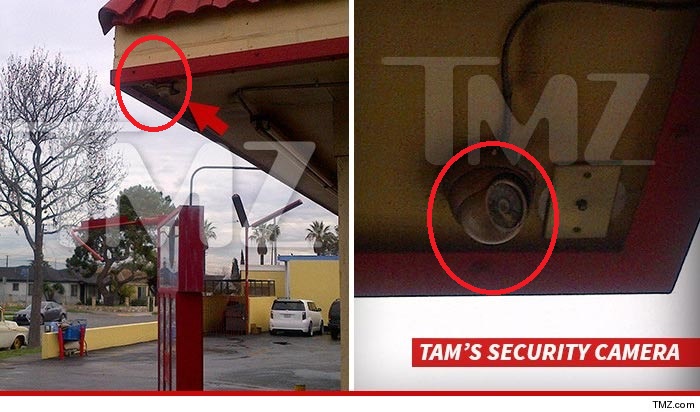 [rpi]
But no help from Tam's Sheriff's officials confirm they have back up, which means that they have in their possession, a video that presumably shows a portion of the hit and run or the entire thing.

If that is the case then Knight could be nailed on murder charges, if the video that has surfaced shows the fatal impact. The Sheriff's Dept. won't say what's on the video. Homicide detectives are analyzing it.

See, Suge Knight thinks surveillance video will exonerate him, while cops believe it could be the smoking gun that nails him for murder.
Earlier, law enforcement sources said they also checked and came up goose eggs, but now they appear to have found video footage to possibly put Suge behind bars.
Since the hit and run killing there were RUMORS that the former Death Row Records affiliates were planned to break break and call truce. Shortly after the news broke, Dr. Dre Shut down Suge's lies, because there was NO peace treaty. In fact Suge was at an earlier location where Dr Dre was and was thrown out by the NWA members security.
Related articles