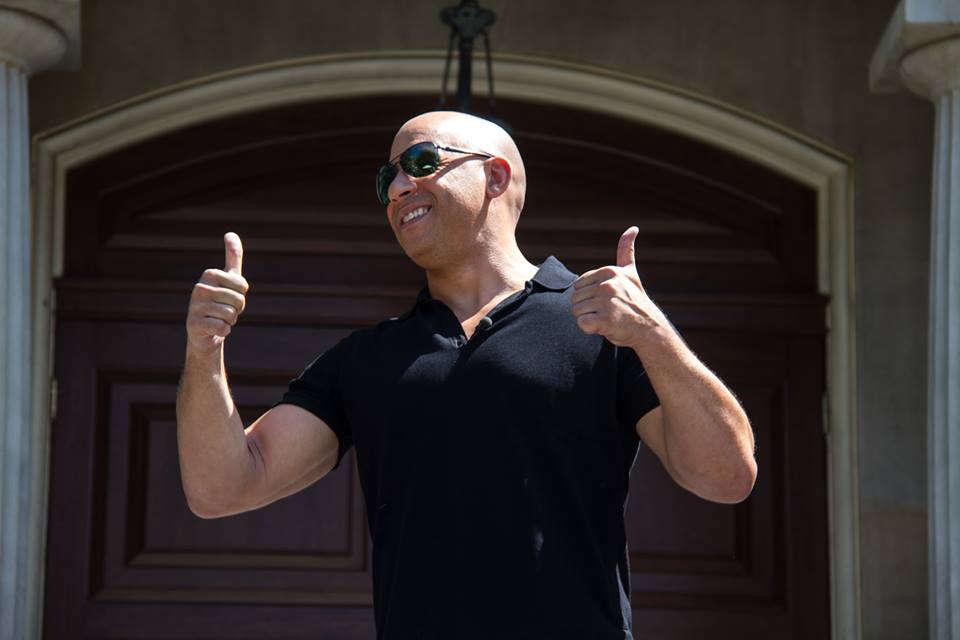 Vin Diesel Confirms Fast & Furious Trilogy!!!
Earlier in the week it was reported that there were some with Universal Pictures finding a director for Furious 8 but now Vin Diesel Confirms Fast & Furious Trilogy, 8 through 10.
CelebNMusic247.com also heard about the producer and franchise star Vin Diesel being too difficult to work with on set in the recent sequels, being heavily involved in the writing process, almost to a frustrating level.
Well we can all set our worries aside because Diesel himself has taken to Facebook, seemingly in an attempt to clear up some of the gossip about the production. Diesel is settting the record straight about the hold up in the films developement and when it will release.
We previously reported that 8, 9 and 10 were already in the works, but after Paul Walker's untimely death the franchise was up in the air. Now Vin Diesel has confirmed that Universal is planning Furious 9 and Furious 10 for one final Fast and Furious trilogy that will begin with Furious 8.
Here's what Diesel posted on Facebook:
"The fans of the Fast & Furious SAGA are the best fans in the world… Since I became the Producer in 2008, you have been with me every step of the way… literally giving me feedback that proved invaluable. Thank you.

My producing partner Neal would love for me to just sign off on a director, but this is too special a franchise, so these matters have to be very carefully handled. To be clear, NO ONE has been offered to helm Fast 8 yet… let alone seen a script.

Universal has been so good to me and so trusting of the vision… they have been like family… I promised the studio I would deliver one last Trilogy to end the saga.

I will announce the directors on my next post…"
There you have it. Fast & Furious will live on without Walker.  It was reported back in 2013 that Universal was eyeing Lucas Black as the lead role for Fast & Furious 8, 9 and 10, but now Vin has confirmed the new trilogy, but Black has not been confirmed to be attached.
What do you think?