Trey Songz Relationship EXPOSED By His Alleged Girlfriend!
The last we reported on Trey Songz he was spitting in a woman's mouth following the news he responded to his sex tape leaking and now this.
According to reports, Trey Songz got pulled into a back-and-forth media feud with Instagram model Dime Racks. It is being said that they are together, but there is no confirmation.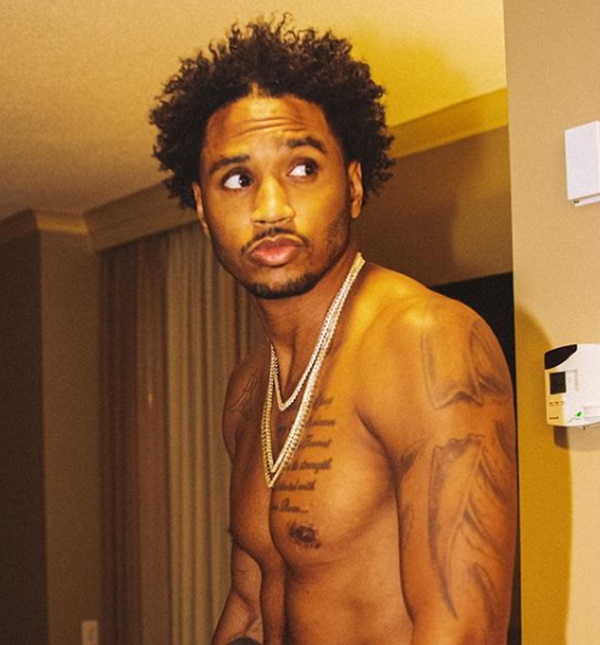 CelebnMusic247.com reports that Dime Racks uploaded a series of mostly now-deleted photos and videos that appeared to show her spending time with Trey Songz.
The posts surfaced over the weekend by Dime Racks who wanted to EXPOSE R&B singer Trey Songz.
The videos were fairly tame, though the main purpose of them appeared to be to show that she was with the singer. Here are a couple of the posts that are still up and available for viewing:
After these uploads, Dime Racks posted an apology video that was deleted shortly thereafter, claiming that they were nothing more than friends and that she shouldn't have "put it out there publicly."
Racks reportedly responded to the backlash by claiming that she didn't "fumble the bag," announcing Trey Songz never gave her money.
At around the same time, Trey Songz took to his own Instagram story to respond to the situation.
In the short clip, the "Neighbors Know My Name" singer simply recorded himself as Shaggy's "It Wasn't Me" played–implying that he denied it was actually him in the video.
In turn, Dime Racks responded on her Snapchat–and she didn't appear to be pleased with Trey Songz's video!
View this post on Instagram
She posted a series of screenshots that appeared to show the singer admitting it was "obviously [him]" in the video and that he was not bothered by her uploads.
Check it out below: