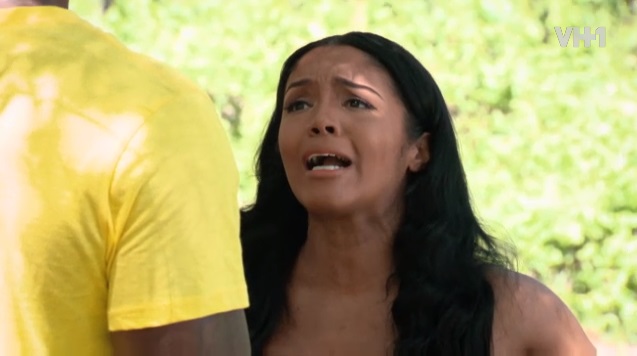 (CelebNMusic247-News) Rasheeda Throws Kirk Out
After talking with Traci, an emotional Rasheeda confronts Kirk about cheating and yells at him to get out of the house and leave.
The two get into a heated argument which is not good for a pregnant woman. All this stress Kirk has cause Ra is so unhealthy for their unborn baby. Rasheeda never  thought that her husband of 15-years would cheat on her.
She is furious and kicks Kirk and his clothes out of the house and then pulls a Angela Bassett stunt from Waiting To Exhale and lights Kirks clothes on fire.
Let us know what you think – hash tag: #KirkFrostWrong #KirkFrostright #KirkFrostCheater
Check it:
Related articles