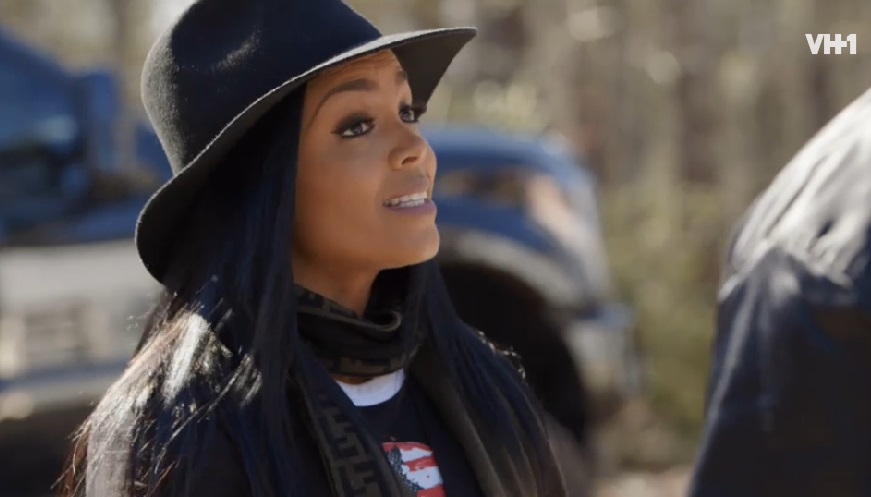 Rasheeda Done With Kirk's Dirty Dawg Ways!!!
Tonight on Love & Hip Hop Atlanta Rasheeda Done With Kirk's Dirty Dawg Ways after she finds out that he's $100,000 over budget.
Rasheeda shows up while Kirk is overseeing the new home being built, but the short friendly visit turns ugly after Rasheeda reveals that she keeps getting alerts to her phone from the bank. She finds out that Kirk has dipped into the home fund way deep, like $100k deep and she's threw!
Rasheeda tells Kirk that she is tire of his under-handed antics and if he keeps it up he's going to be doing it all alone. She is tired of his disrespectful untalented waitress artist, his secret apartment in Buckhead, and his shady ways. Rasheeda tells Kirk that she is freezing all of the accounts, so he better sell a few of his cars and bikes, because she is going to open her new shop because she is sick of birds like a Karlie Redd throwing her shop in her face.
[rpi]
Things got so heated last week with Karlie and Rasheeda that the two friends deicided to call it QUITS!
Watch Karlie and Rasheeda End Their Friendship:
Watch Rasheed lay down the law to her husband Kirk Frost WARNING him that if he keeps up the BS he's going to be a solo act!
Check the drama
After Rasheeda met with Kirk, what you didn't see on tonight's episode was Rasheeda going to Erica Dixon telling her that she wants to sell ALL of Kirk's things to make up for his careless spending:
To get back at Kirk and to show him how things are done when you're a dirty dawg, Rasheeda tells Erica about her plan to auction off Kir's stuff to fund her store.
Watch:
Later, Kirk tells the guys that he is tapped out as he meets with Kalenna's man, Tony and Yung Joc. Last week we learned that Kalenna doesn't want to drain the joint account. Kalenna tells Tony that she is against hims wasting money on a club dream.
Watch:

The guys reveal to each other that they are all having drama with their wives, while Joc tells the boys that KD tied him up and whipped him with a belt.
But let us NOT forget the MOST classic moment in LHHATL history when KD tied Joc up and whipped his @ss and then she left him tied up: #Classic #DontScrewWithKD
Check it:
He goes on saying that he was tied up to the bed for over and hour and a half until he got out of the chocolate whipped situation.
Take note men, when you are sloppy when creeping on your lady expect something like this to happen. Joc is lucky KD didn't cut all 9+ inches off!
Just saying Joc. And what was up last week with that green suit bruh, you looked like an over-ripe avocado that got squeezed one to many times.
What do you think?