Rapper Game Caught Doing Suspect Activity!
According to social media, rapper The Game was spotted doing some late night activity online and everyone is talking. Read on…
CelebnMusic247.com is hearing that social media is now calling The Game gay for liking a Transgender Twink during the early morning hours.
What's being said about the Game has people questioning, "is The Game secretly bi or gay?"
No matter what, it's his life so let him live it the way he wants. You'd be surprised how many rappers love Transgender women.
A certain tabloid is reporting this:
Rapper The Game is going viral this morning on social media after he was caught liking a transgender woman's photo.
The Game is the second former G-Unit rapper to be accused of "liking" transgenders.
A few years ago, Young Buck another member of the G-Unit was alleged to have had a romantic relationship with a trans-person. Though Buck denied it, and then was spotted at a Pride event in Nashville.
Now it's The Game's turn.
In one of the images, which The Game liked, the transgender posted a pic of herself and bragged about his/her "deep p**sy."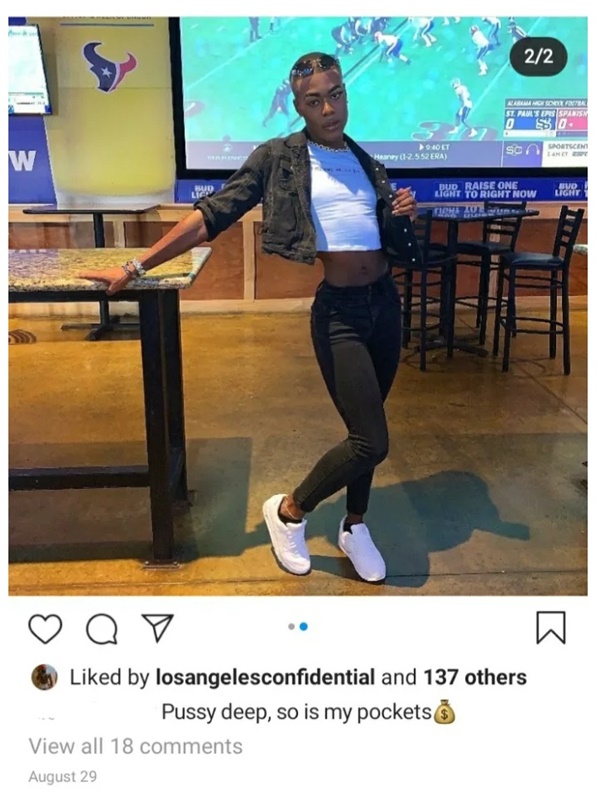 View this post on Instagram
In another image, the trans-girl showed off her long legs and The Game also liked this picture.
The Game only "liked" the images – but fans are finding it puzzling why he would?
Now many of The Game's fans are calling him "gay."
More than likely, rapper Game will ignore the rumors and it will all fade away. If he responds, then it will continue to grow.
Here is his latest response, which we feel was an indirect response to the RUMORS.
What do you think? Do you care?
Hey, we don't — Game is hot — Take a look at this Hollywood Sausage:
View this post on Instagram