(CelebNMusic247-News) Raising Izzie Is A Touching and Emotional Family Drama
Raising Izzie is an emotionally moving DVD release about family, faith and courage!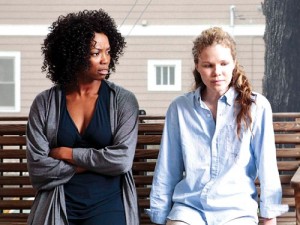 Raising Izzie centers around two young girls named Gertie (Victoria Staley of the upcoming movie Prisoners and 2014 film Switching Lanes) and Izzie (Kyla Kenedy of the The New Normal, and the upcoming Hidden Away) who are hiding a secret from the world. The two girls go to school and lookout out for each other after their father abandoned them and they were orphaned by their mother. Gertie is just trying to go through life undetected until she finds out she has a new teacher that needs her mother signature. When Gertie forges her mother signature, Tonya (Vanessa Williams of the 90s hit series Melrose Place and the upcoming Phenom), who is fighting her own demons with her husband Greg (Rockmond Dunbar of BET's The Game, The Cheaters Club, and the upcoming TV Movie Doubt ), knows something up and investigates the situation.
The couple is trying to make a family, but God has other plans for Tonya (Williams) and Greg (Dunbar). The film is all about having faith in God, believing in him and knowing things will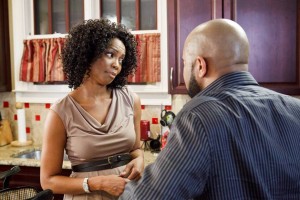 work out even when they seem they're at their worst. Raising Izzie is reminiscing of a  afterschool school special style film that is touching, well-acted, emotional and sensitive movie that follows Gertie (Staley) and Tonya (Williams) and how the two both broken souls find each other. It has all the elements to make a good drama to teach young families and teenagers that having a little faith is all you need sometimes to make a bad situation good. Raising Izzie touches on the topics of trust, faith and believing in someone you can't see, God.
The RLJ Entertainment and UP Lifting Entertainment release Raising Izzie is directed by Roger M. Bobb and written by David Martyn Conley
We give the DVD release a 4 out 5.
Run time: 87 minutes
Release Date: August 6, 2013
Watch the trailer for Raising Izzie:
Related articles