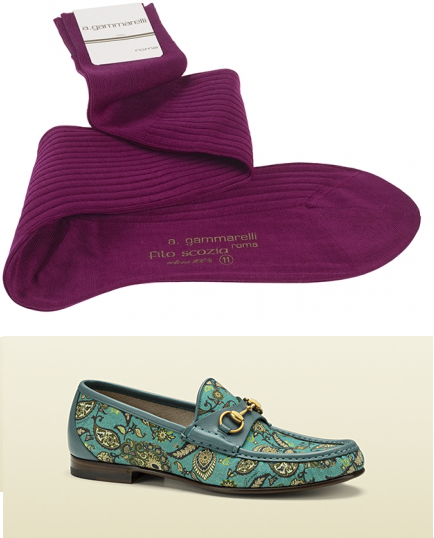 (CelebNMusic247-News) Perfect Combo: Gammarelli Knee Socks and Gucci Loafer
We're only a few into the New Year and the stylish kids are already acting up giving us Fashion! Time for Sock it to Me with Gammarelli Knee Socks and Gucci Loafer!
I'm loving it, this week I'm sharing with you Some of my favorite shoes and socks that I feel are setting the mood to rock the new year right .
My favorite socks out right now are Gammarelli Knee Socks:
Gammarelli Knee-high socks
Their socks are made from the highest quality cotton or wool, and are available in many colors. Their colorful socks are all hand-meshed seamless socks. Knee-highs are the most elegant socks for both men and women, because they are true high socks that go all the way up to the knees. Thanks to their length, knee-highs don't fall down and uncover your calf when you cross your legs.
These natural, high-quality materials are very comfortable and have different uses. Many elegant men already wear knee-highs, and I invite all those who wear low socks to try knee-highs for special occasions, important events, or even more ordinary days. http://www.meschaussettesrouges.com/en/11-knee-high-socks
My shoe of the month is the this Gucci Loafer: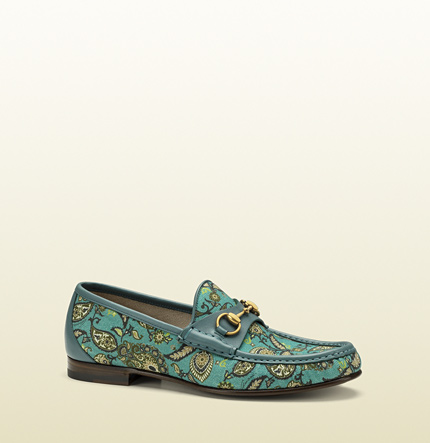 Teal Paisley print on canvas with teal leather detail
Made in Italy
1953 collection: 60th anniversary tag
Horsebit detail
Leather sole
"6" inch heel
This shoe will definitely make a bold fashion statement weather it's at the club, dinner of an exclusive yacht party.
The Perfection Files:
Presented and written by Glass The Tramp
Love & Roses,
Glass The Tramp 2014
http://www.glassthetramp.com
http://www.twitter.com/glassthetramp
http://www.facebook.com/glassthetramp2
Related articles