Nike Sues Over Lil Nas X 'Satan Shoes'!
The brand Nike filed a federal trademark infringement lawsuit Monday against the company that released a controversial customized version of its sneakers in collaboration with the rapper Lil Nas X. Read on for more details regarding Nike Sues Satan Shoes…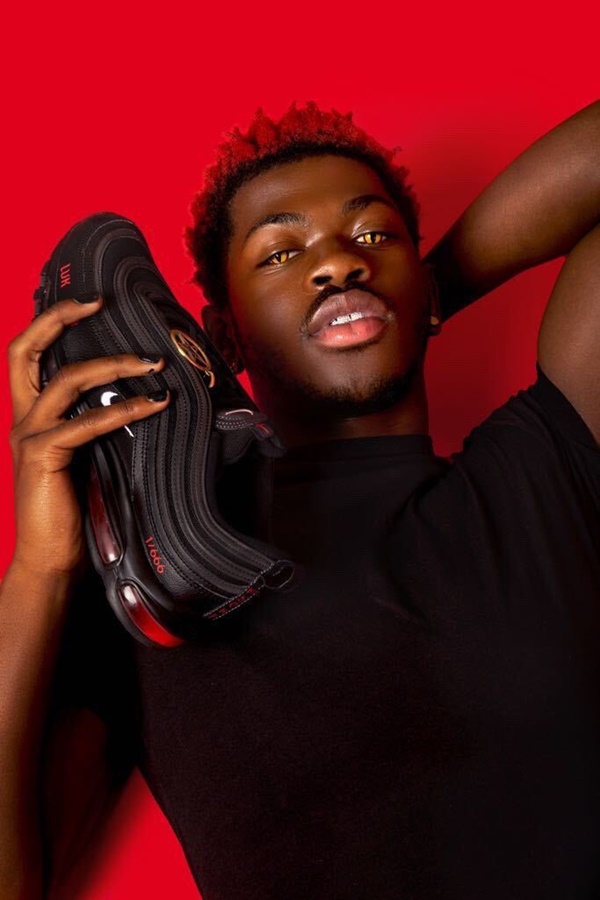 CelebnMusic247.com previously reported that Nike had DENIED involvement with Lil Nas X Satan Shoes, but that was not enough.
The sneaker shoe and fitness brand has filed a lawsuit against the "Old Town Road" artist worked with MSCHF to release "Satan Shoes" on Monday.
The sneakers are modified Nike Air Max 97s — decorated with a pentagram pendant and a reference to Luke 10:18, a Bible verse about Satan's fall from heaven.
What is more disgusting is this:
MSCHF, a company known for creating controversial and viral products, confirmed Sunday that the shoes contained a drop of human blood inside the sole, drawn from members of the MSCHF team.

All 666 pairs of the modified Nikes, priced at $1,018, sold out shortly after they went on sale Monday.
Nike filed the suit — Lil Nas X was not named as a defendant — after many people said they believed it was involved with the shoes, even though it released a statement over the weekend saying it had nothing to do with them.

The lawsuit argues that Nike must maintain control over its brand "by setting the record straight" about what products bear its distinctive "swoosh" logo. –NBC News
The lawsuit reads:
In fact, there is already evidence of significant confusion and dilution occurring in the marketplace, including calls to boycott Nike in response to the launch of MSCHF's Satan Shoes based on the mistaken belief that Nike has authorized or approved this product.
Nike said:
We don't have any further details to share on pending legal matters. However, we can tell you we do not have a relationship with Lil Nas X or MSCHF.
Lil Nas X replied with this:
pic.twitter.com/m0R2Fa3dRU https://t.co/4sVit8vbKY

— nope ? (@LilNasX) March 29, 2021