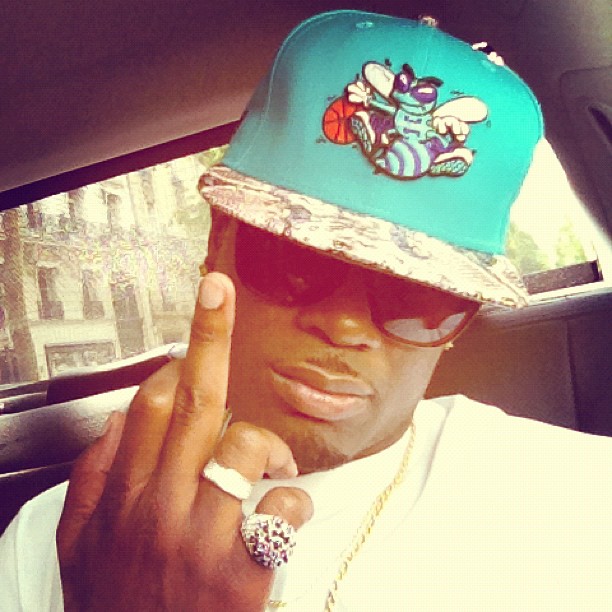 (CelebNMusic247-News) Memphitz Claps Back at K Michelle's Tears
The alleged K. Michelle Memphitz beating incident is still in question, but too the R&B singer those dark moment are still burned into her memory for life.
And during her recent performance the crooner namelessly revealed that her alleged abusive ex-boyfriend (Toya Wright's husband) beat her to fans on stage this past week.
Remember, this is the storyline that K. Michelle made enemies with  Toya and Memphitz when she started BLASTING Memphitz on Love and Hip Hop Atlanta. She claimed that he beat her and stole all her monies, which also tarnished her name in the industry. That blew up into a Twitter and Instagram beef, while Memphitz took legal action as he filed a lawsuit against K. Michelle, VH1 and Mona Scott-Young for supposedly defaming his character. Through all of it  K. never seeming to be fazed by his move at all.
To this day, Memphitz is still holding on to his innocence and says that K. Michelle is lying on him.
While, K. Michelle hasn't budged at all on her claim either and during one of her recent performances, a tearful K. Michelle reflected on her alleged abusive relationship with Memphitz and how people treated her when she told her story:
"I had people send me hate tweets and do things to me like I was the one who did it to myself. I think a lot of women don't tell they story and a lot of women…and men…a lot of women don't…just because you don't know what people are going to say to you. And more and more women are coming forward and I think if you go through that you have to use it to help other people. You have to be strong."
Memphitz is NOT hearing K.'s emotional moment on stage so he took to his Instagram account and uploaded the post below with the caption.
Memphitz kicked off with Happy Friday and then said:
"I Still Believe In Real People." 
Related articles