Mary J Blige just can't catch a break.  A week after Mary J. Blige shared, "Know", the powerful third single off her upcoming album, My Life II… There's Something About Me, My Self & MaryJane (Act 2) news surfaced she owes 1 million in taxes.
Continue on to get the latest debacle that has Mary J Blige is facing with the IRS…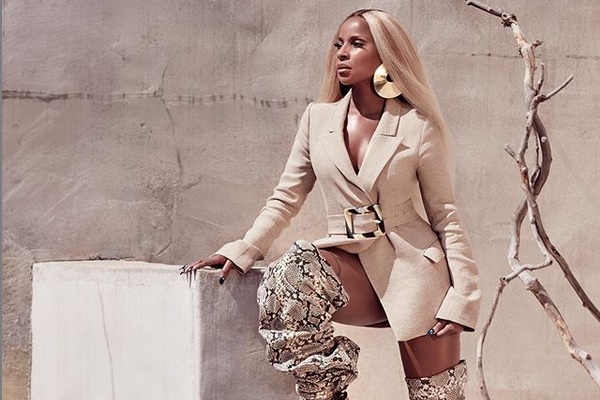 CelebNMusic247.com reports that R&B diva Mary J. Blige has been hit with yet another dilema, she owes over $1 million in back taxes.
Here is what we've learned:
According to documents obtained by Bossip, the 48-year-old singer has been accused of failing to pay taxes on income generated in 2016 and 2017. The IRS reportedly filed a tax lien against Blige back in July, claiming she owed the federal government $1,198,161 in back taxes. Bossip reports Blige had not responded to the filing as of Monday.

let's not forget that last year, Apex Bank filed a lawsuit against Blige and her now-ex-husband/manager Martin "Kendu" Isaacs over unpaid mortgages for their property in Cresskill and Saddle River, New Jersey.

Hopefully, Blige rakes in enough on her ongoing co-headlining tour with Nas to absorb these costs.
Mary J Blige has one thing in common with Young Thug, both artists are embroiled in tax issues recently.
Last Thursday, it was revealed that Young Thug was hit with a $145K tax lien.
It was reported, Rapper Young Thug is in danger of losing hundreds-of-thousands of dollars in assets if he doesn't pay a rather large tax bill.

Thugger was originally hit with a tax bill of $$85,254 in 2015, but he never settled up his debt to Uncle Sam.  According to reports, Young Thug's bill has skyrocketed and thanks to interest and penalties, now that Atlanta rap star owes a whopping 145,794.03.
Hopefull things get better for them both.