Leonardo DiCaprio Has Jeff Bezos Partner Thirsting For Him!
It's a known fact that Leonardo DiCaprio and Jeff Bezos are friends, but that means nothing when his partner proves she's only with Bezos for the money when someone younger is around.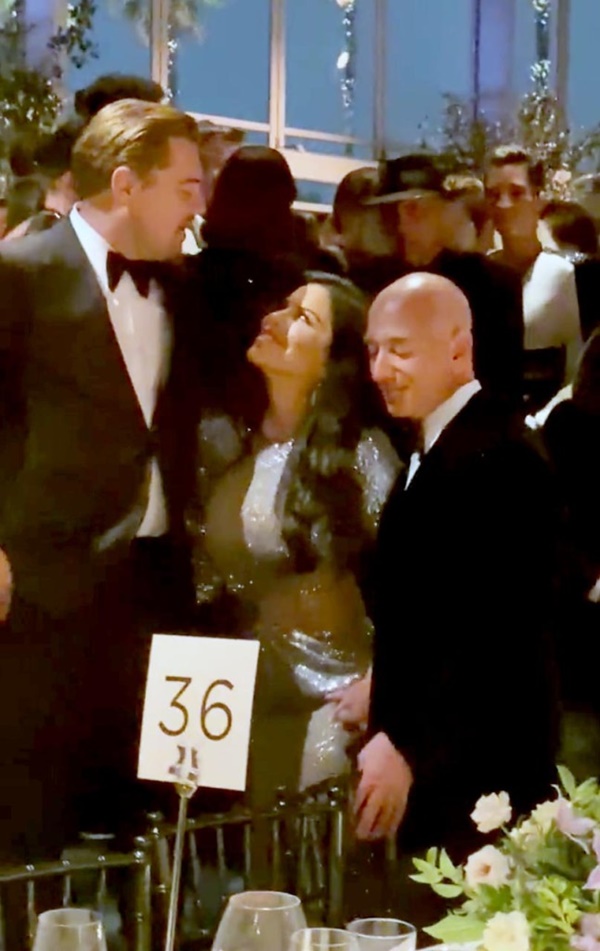 CelebnMusic247.com reports that Leonardo DiCaprio, 46, was the man of the hour when Jeff Bezos, 57, partner, Lauren Sanchez was thirsting for some Leo.
Lauren Sanchez was ready to become DiCaprio's number one groupie after a video that went viral of her looking the THOT of the year.
Can you say gold digger?
Lauren was all up in Leonardo DiCaprio's going goo-goo ga ga over "The Revenant" actor.
You could see that Jeff Bezos was heated but played it off since Lauren was making him look a fool on his arm.
And for the record, DiCaprio was the one who invited the couple to the LACMA Art + Film Gala last weekend — and they're so close, they even vacation together. But that doesn't mean anything when cameras are focused on Lauren throwing herself at Leo.
Amazon billionaire Bezos teased the "Titanic" star about the viral clip with a photo he posted on Twitter of him standing over a sign that reads, "DANGER! STEEP CLIFF FATAL DROP!"
"Leo, come over here, I want to show you something," he wrote alongside the pic.
Leo, come over here, I want to show you something… @LeoDiCaprio https://t.co/Gt2v9JZTNz pic.twitter.com/KqGLB839NI

— Jeff Bezos (@JeffBezos) November 8, 2021
At the end of the day, there is always some truth to every joke.