LaLa Anthony Is Reportedly Dating BMF Co-star!
Who is LaLa Anthony's new man? Well, he is 26-years-old and sexy as hell….
View this post on Instagram
CelebnMusic247.com reports that La La Anthony is getting her groove back, since LaLa has been spotted out looking real friendly with her 'BMF' co-star Da'Vinchi.
Da'Vinchi , whose real name is Abraham D, is 13 years younger than LaLa Anthony who has been back on the market since her divorce from Carmelo Anthony.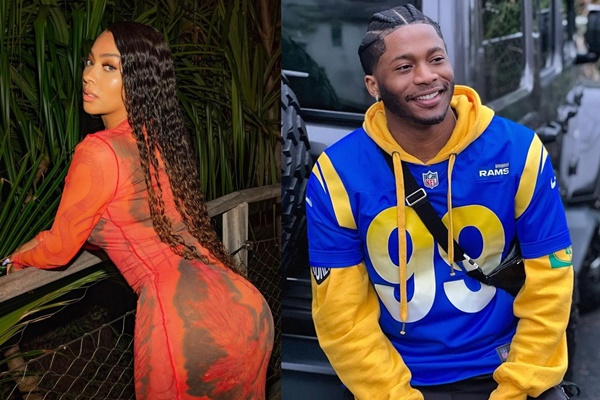 Anthony, 39, was spotted with her "BMF" co-star Da'Vinchi on May 7.
The pair's relationship status is unclear, but La La and Da'Vinchi were seen holding hands as they hung out at an undisclosed location.
Photos of the rumored couple began circulating online, and many praised the 39-year-old for perhaps getting back out there in the dating field.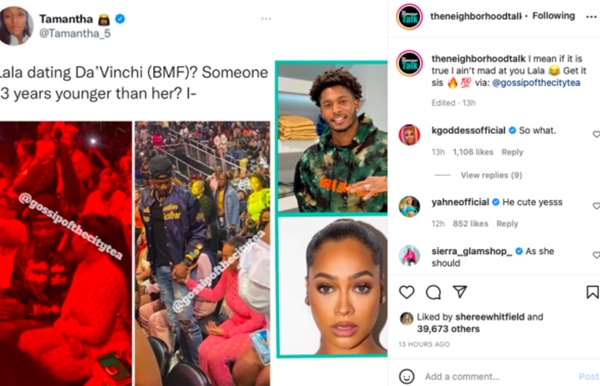 Why Lala Divorced Carmelo Anthony
LaLa recently divorced Carmelo Anthony after allegedly finding out he had children outside of their marriage. Kim Kardashian had to hire a private investigator to track the kids down. Here's how Hollywood Unlocked described what went down.
On top of dealing with the stress of Carmelo [allegedly] being an "absent father," the woman detailed how stressed she's been after learning that La La Anthony's best friend Kim Kardashian [allegedly] hired a private investigator to find out who she is. The woman alleged that Kim was able to obtain some information about her and shared what she knew with La La. It was said that Kim called La La hysterically crying when she delivered the news. Although the woman stressed to us that she wants no problems with the "POWER" actress, she fears Kim may try to do damage control and make her out to be the bad person in this situation.